Thompson, Paul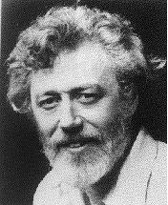 Paul Thompson
Playwright/director born in Charlottetown, Prince Edward Island in 1940. He studied at the Universities of Western Ontario, Paris, and Toronto. He worked and studied in France (1965-67) before returning to Canada and throwing himself into the process known as collective creation. From 1972-82 he was artistic director of Theatre Passe Muraille/TPM.
He has participated in several celebrated productions including: Doukhobors (1971), The Farm Show (1972), 1837: The Farmers' Revolt (1973), Les Maudits Anglais (1978), Maggie and Pierre (1979) as well as directing at Centaur Theatre, Alberta Theatre Projects, Blyth Festival and Native Earth Performing Arts among many others. In 2012, he co-created Hirsch with Alon Nashman for the Stratford Festival. In 2016, he co-wrote The Last Donnelly Standing with Gil Garratt for the Blyth Festival.
From 1987 to 1991 he was director general of the National Theatre School of Canada and was involved with the renovations of the Monument National and initiating a playwrights' and directors' program there. He has also taught at the Centre for Indigenous Theatre.
He once said, "Once upon a time people said that you needed fifty thousand dollars to make something work, to build up a theatre, to do this, to do that - but we've found you can take eight actors and a designer to a community that doesn't know us...and spend six thousand dollars and come up with a show including a week of performances for those people."
His mark on Canadian theatrical history is indelible. In 1983, Paul Thompson received the Toronto Drama Bench Award for Distinguished Contribution to Canadian Theatre. In 2008 he was named Officer of the Order of Canada for his contributions to Canadian theatre, particularly for bringing the stories of ordinary Canadians to the stage, and for bringing theatre to rural communities and urban centres across the country. In 2011 he was awarded a Governor General's Performing Arts Award for Lifetime Artistic Achievement.
He lives in Toronto.
A documentary film on his life in the theatre, Theatre Beyond Walls with Paul Thompson was produced by his daughter, Rachel Thompson, in 2017.
Profile by Gaetan Charlebois
Last updated 2022-01-28