Walterdale Theatre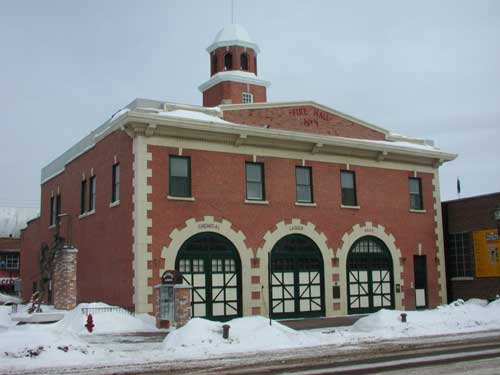 Walterdale Theatre
Theatre company in Edmonton, Alberta, which has played an important role in the creation of a Western Canadian drama, and one of Western Canada's longest-running amateur theatre groups.
Walterdale Theatre was founded as Edmonton Theatre Associates in 1958 by a group of young actors, including Mary and Frank Glenfield. In 1961, it acquired its own location in the John Walters School House, which it converted into a 70-seat theatre. It has performed out of a number of venues over the years, including the Legion of Frontiersmen Hall. In 1970, it changed its name to Walterdale Theatre Associates in honour of its first playing space. Since 1974 it has been located in the heart of Old Strathcona in the oldest fire hall in Edmonton and Calgary, Strathcona's Fire Hall No. 1 (later Edmonton No. 6), which the Associates converted into Walterdale Playhouse. Built in 1910, the fire hall is now designated a provincial Registered Historical Resource. This venue seats 145.
Although the Theatre Associates considered professional status, particularly under Warren Graves' direction, it Walterdale remained amateur, and everyone working on the shows is a volunteer.
The first performance in the John Walters School House was John Osborne's Epitaph for George Dillan directed by Marjorie Knowler. In 1966, Walterdale produced George Ryga's first full-length play, Nothing but a Man. The first performance at the current location was Joe Orton's What the Butler Saw, also directed by Marjorie Knowler, in 1974.
It has since presented challenging modern plays by Pinter, Beckett, Hare, and McDonagh, classic works by Shakespeare and Webster, and new Canadian plays, including works by David French, Joanna McClelland Glass, Warren Graves, Erika Ritter, Wilfred Watson, Frank Moher, Brad Fraser, Sally Clark, Gordon Pengilly, Sharon Pollock, Eugene Stickland, Marie Clements, and Gary Kirkham among many others. In December 2021, Walterdale ambitiously mounted Brad Fraser's ascerbic portrait of five fraught middle-aged women, 50@50.
For 35 years Walterdale Theatre produced Edmonton's popular summer Klondike Melodrama, often authored and directed by Warren Graves.
Many professional theatre practitioners have honed their skills at Walterdale. For example, Shaw Festival Designer Leslie Frankish has contributed to its productions.
Walterdale is a Sterling Award winner for its contribution to Edmonton theatre (and it won several times in the now-defunct amateur category). It presents five full-length productions and a musical each year, as well as an evening of one-act works.
Artistic Directors have a two-year term. Recent ADs are Robin Whittaker (2001-03), Sam Varteniuk (2003-05), Scott Sharplin (2005-07), Randy Brososky (2007-09), Kristen M. Finlay (2009-11), Sarah Van Tassel (2011-13), Adam Mazerolle-Kuss (2013-15), Anne Marie Szucs (2015-17), Bethany Hughes (2017-19), and Gregory Caswell.
website: www.walterdaletheatre.com
Last updated 2022-02-28