Graves, Warren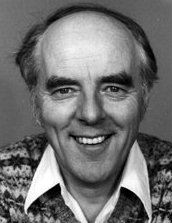 Warren Graves
Playwright/screenwriter/actor/director born in London, England February 5, 1933, died in Lethbridge, Alberta February 2008. Graves moved with his wife and two children to Calgary Alberta in 1964, and then to Edmonton where he worked as an assistant clerk at the Alberta Legislature. He became a prominent theatre artist and administrator with Walterdale Theatre before quitting his government job to become a self-employed writer in 1974.
The Walterdale Years (1968-1977)
An Edmonton Journal reviewer once called Graves "an incredible star" and "a Walterdale stalwart who here is clearly in another league. [Y]ou, the audience, can't help loving him" (Ashwell 7 Oct 1970, 84). When Graves's first play "Yes, Dear" won the Edmonton Journal writing competition in 1968, he approached Walterdale's then-President Frank Glenfield, who agreed that it deserved to be staged. Drawing from his earlier community theatre experience in the UK, Graves directed the play for the company to positive response. He went on to act in a number of Walterdale productions in the late-1960s while continuing to write. His three Walterdale Melodramas—The Mumberley Inheritance or His Substance Frittered (1971, 1981, 1987, 1998), Chief Shaking Spear Rides Again or The Taming of the Sioux (1974, 1989) and Pamela Frankenstein or Eve Meets Apple II (1984)—each of which he directed himself at their premieres, draw together local Edmonton politics with the ribald melodrama form to rank among the company's best remembered, if controversial, original plays when they were produced as part of Edmonton's summer Klondike Days Festival.
Graves's other Walterdale premieres—Love in a Greenhouse (1968) and Would You Like a Cup of Tea? (1984)—were also eagerly anticipated by Edmontonians. Along with these, the company has produced Graves's The Hand that Cradles the Rock (1974, 1989; written 1969) and Beauty and the Beast (1995). At Walterdale, Graves directed the premiere of Canadian playwright Erika Ritter's The Girl I Left Behind Me (1977) after, as adjudicator, he had awarded it first place in the Ottawa Little Theatre's playwriting competition in 1974.
A forthright administrator, in 1974 Graves was a guiding force behind Walterdale's move to their present fire hall home in Edmonton's historic Old Strathcona district. He also contributed significantly to Walterdale during the 1970s as Artistic Director (1970-71), Membership Chairman (1973-76) and Vice-President (1976-77). From 1973-75 he was the theatre's animated monthly newsletter writer (1973-75).
Professional Years
By the early 1980s, Graves's writing was being produced at professional theatres and television stations across the country and around the world. The Province of Alberta commissioned him to write Alberta Song to celebrate the province's 75th Anniversary. Other works include twenty-two episodes of Country Joy (CITV), and the plays Goodbye, Cruel World (self-produced at the Citadel Theatre with ITV, 1978), Mors Draculae (Stage West, 1979) and the children's plays Scrooge (Theatre 3, 1978, in which he acted the title role), Beauty and the Beast (Theatre 3, 1979, dir. Keith Digby), Alice (Theatre 3, 1981, dir. Digby), and The Prisoner of Zenda (Toronto's Young People's Theatre, 1983; and the Grand Theatre, London, both directed by Robin Phillips). Neptune Theatre commissioned his adaptation of Sleeping Beauty (2002). His play The Last Real Summer (1981) has proven popular at high school drama festivals. The Playwrights Guild of Canada, of which he was a member, has published fifteen of his plays.
Profile by Robin C. Whittaker, St. Thomas University
Last updated 2019-10-09