Chassé, Henri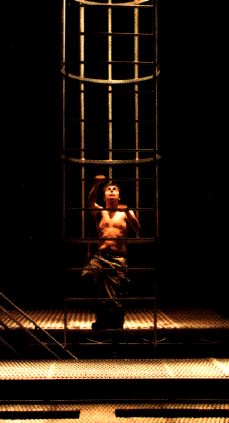 Handsome Quebec actor who, early in his career, was typecast as romantic leads such as Marivaux's Prince travesti (Théâtre du Nouveau Monde/TNM, 1992, directed by Claude Poissant), and the protagonist in Michel Tremblay's Bonjour, là, bonjour (Théâtre du Nouveau Monde, 1987, directed by René Richard Cyr).
Henri Chassé has more recently been playing "dangerous" roles and doing them very well. He was particularly notable for his performances as the sexually voracious Alwa in Wedekind's Lulu (Théâtre du Nouveau Monde, 1996, directed by Denis Marleau) and as the sociopath in Bernard-Marie Koltès' Roberto Zucco (Nouvelle Compagnie Théâtrale / Théâtre Denise-Pelletier, 1993, directed by Marleau).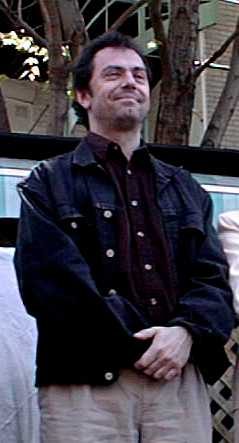 Henri Chassé (2000, Photo: GLC)
He has performed in most of Quebec's important venues and festivals including the Théâtre du Rideau Vert, Théâtre la Licorne, Just For Laughs/Juste Pour Rire and the Festival de Théâtre des Amériques (now Festival TransAmériques.
Henri Chassé performed in the revival of Michel Tremblay's Le vraie monde at the Rideau Vert (1999); as Bottom in the TNM production of Le songe d'une nuit d'été/Midsummer Night's Dream (May, 2000); and as Lélio in Les Jumeaux Vénitiens/The Venetian Twins (Juste Pour Rire/Just for Laughs, June, 2000). He also appeared in the January, 2001, Jean-Luc Lagarce double-bill Les règles du savoir-vivre dans la soiété moderne & Music-hall at Espace Go and in the February, 2001, production of Macbeth at the TNM.
He can also be seen frequently on television and in film.
For a complete list of his theatre, television, and film credits, see https://www.agencegoodwin.com/artistes/henri-chasse
Profile by Gaetan Charlebois
Last updated 2020-10-28