Christopher-Carter, Patrick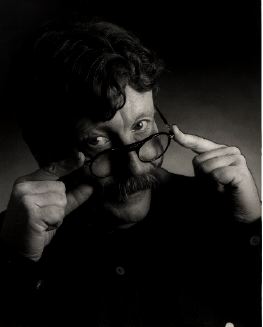 Patrick Christopher-Carter
Actor/director/teacher, born in London Ontario in 1945, died of complications from a stroke on July 18, 2005. Patrick Christopher-Carter was trained at the National Theatre School of Canada and also studied at Harvard, Ontario College of Art and H.B. Beale Technical School.
He has acted across the country, notably with Grand Theatre, London; Neptune Theatre, Stratford Festival (for seven years, including in The Visit, Coriolanus, King Lear, The School for Scandal, and Hamlet), Manitoba Theatre Centre, Young People's Theatre, Shaw Festival, Citadel Theatre, Blyth Festival, Theatre Calgary, Toronto Workshop Productions/TWP, and for the Playwrights' Colony at the Banff Centre for the Arts. He also performed on radio.
He was co-founder and artistic director of Shakespeare by the Sea in Halifax, Nova Scotia. For Shakespeare by the Sea he directed Twelfth Night, A Midsummer Night's Dream, Comedy of Errors, Romeo and Juliet, Macbeth and Henry V and, in summer 2000, Julius Caesar and Measure for Measure.
Since 1988, he was head of the acting department at Dalhousie University, where he directed, among other productions, Dear Brutus, Cloud Nine, Lion in The Streets, Unidentified Human Remains and the True Nature of Love, Animal Farm, and Peer Gynt. He also taught at Ryerson and at the Neptune Theatre School.
The archives of Patrick Christopher-Carter are located at Dalhousie University Library.
Last updated 2013-01-06