Cornish, Belinda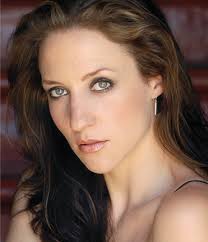 Belinda Cornish
Versatile and elegant actor, playwright, and director, with a gift for comedy, based in Edmonton Alberta. Belinda Cornish was born in London, England, and graduated from the theatre program at the University of Exeter. She then performed in London in the comic improv troupe The Spontaneity Shop. After meeting Edmonton actor Mark Meer from Rapid Fire Theatre at a theatresports tournament in Orlando, Florida, she relocated to Canada in 2000, and has since performed with Rapid Fire Theatre and Die-Nasty, a weekly improvised soap opera at the Varscona Theatre in Old Strathcona.
Belinda Cornish has acted in a wide variety of roles and plays in Edmonton. For Free Will Players, she played a feisty Desdemona in Othello; a formidable Beatrice in Much Ado About Nothing; an outspoken Cordelia in King Lear; a compelling Portia in Julius Caesar (Sterling Award for Best Supporting Actress); a steely Volumnia in Coriolanus (2015); a zany Maria in Love's Labour's Lost(2016); a bemused feminist Portia in The Merchant of Venice (2017); Paulina in The Winter's Tale (2019); and a farcical clown with her dog in Two Gentlemen of Verona (2019).
For Teatro La Quindicina, where her crisp elocution serves Stewart Lemoine's witty style well, she has played in A Grand Time in the Rapids (2005), Witness to a Conga (2010), Mrs. Lindeman Proposes, Angels on Horseback, East of My Usual Brain, The Exquisite Hour, Whiplash Weekend! and The Euphorians. She has also designed sets for Teatro and is co-host of the monthly variety spectacular, That's Terrific!.
Elsewhere, she has played a fiery flight attendant in the frantic farce, Boeing! Boeing!, in Sheer Madness, in Don't Dress for Dinner, and The Ladies Foursome at Mayfield Dinner Theatre. Her roles at the Edmonton Fringe include that of the tragic heroine in Terence Rattigan's The Deep Blue Sea (2014). In March 2016, she convincingly played a frustrated wife attempting to converse with a recalcitrant, dying husband in Will Eno's The Realistic Joneses (Wild Side Productions, dir. Jim Guedo). In March, 2019, she (almost) silently enacted a frustrated participant at a "wellness" retreat in Small Mouth Sounds by Bess Wohl (Wild Side, dir. Guedo)
Belinda Cornish played a sociopathic boss lady in the Superchannel sketch comedy series Tiny Plastic Men, devised by Chris Craddock and Mark Meer, and voices BioWare video games.
Her range as a playwright is also considerable. Diamond Dog, a nine-actor, one-canine Cockney caper, premiered in 2007 as a collaboration between Panties Productions (Cornish was a founding mother) and RibbitrePublic. The "gothic thriller," Thrubwell's Pies, premiered at Teatro La Quindicana in 2008 (dir Jeff Haslam). It combines mythology, a little sorcery--and baking. Little Elephants, which examines the fraught family dynamics of an eccentric English mother and her two very different daughters, premiered at Shadow Theatre in 2012, and won a Sterling Award for Outstanding New Play. Her latest work, Category E, was commissioned by the female collective, The Maggie Tree, and premiered in April 2015. This "black comedy" takes place in an animal testing facility, with three female subjects for the tests. It won five 2015 Sterling Awards: best New Play, Independent Production, Supporting Actress (Jenna Dykes-Busby), Lighting (T. Erin Gruber), and Multimedia Design (ShowStages Collective). It is published by Playwrights Canada Press (www.playwrightscanada.com).
In 2018, she was invited to participate in "The Lab", a play development program for large stages at the Citadel Theatre. For the Citadel she adapted The Garneau Block, a comedic novel by Todd Babiak set in Edmonton; it opened September, 2021, after a delay of over a year when the Covid-19 pandemic closed theatres across Canada. The play envisages how a disparate community fractures after a traumatic event, and then comes together to rebuild.
Cornish is also the founder of "Bright Young Things", a small independent theatre company. It produces "well-made plays" of the 20th century, such as Noel Coward's comedies, and new works. In October, 2021, it premiered her latest work, Hiraeth about two women sharing a house, one of whom is trying desperately to have a baby via artificial insemination, while the other constantly interrupts her life and work with unannounced visits.
As of 2020, she is a co-Artistic Producer (with Andrew MacDonald-Smith) of Teatro La Quindicina.
Source: Liz Nicholls, Edmonton Journal 9 April 2015.
Profile by Anne Nothof, Athabasca University
Last updated 2021-10-29