Fraser, David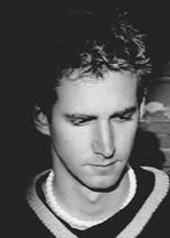 David Fraser
Set and lighting designer, based in Calgary, Alberta. He graduated from the University of Alberta in Edmonton, and works extensively across Canada in theatre, dance and opera. His designs have been commissioned for the National Arts Centre, Belfry Theatre (Bordertown Café 2009), Western Canada Theatre, Fringe Theatre Adventures, Theatre North West, Buddies in Bad Times, Vertigo Theatre, Workshop West Theatre, and Concrete Theatre.
For Theatre Network, he designed lighting for Hedwig and the Angry Itch (2003); set and lighting for Midlife, Playing Bare, and Piledriver!; and the lighting for Suburban Motel, and A Guide to Mourning. For the Citadel Theatre, he designed lighting for Billy Bishop Goes to War (2012), and for Death of a Salesman (2011); set and lighting for God of Carnage (2012). For the Free Will Players, he designed set and lighting for Othello and Twelfth Night (2011). For the Vancouver Opera, he designed set and lighting for Lucia di Lammermoor; and for the Edmonton Opera, he designed lighting for Otello, Cavalleria Rusticana/ I Pagliacci (2011), Aida (2012), and Die Fledermaus (2013).
For seven years, he has designed the lighting for the playRites Festival productions at Alberta Theatre Projects. In 2012, he won a Betty Mitchell Award for the set of Playing with Fire. Other designs with the company include the set and lighting for The Goat, and The Syringa Tree, the lighting for Who's Afraid of Virginia Woolf, Unity (1918) and twenty-two other world premieres.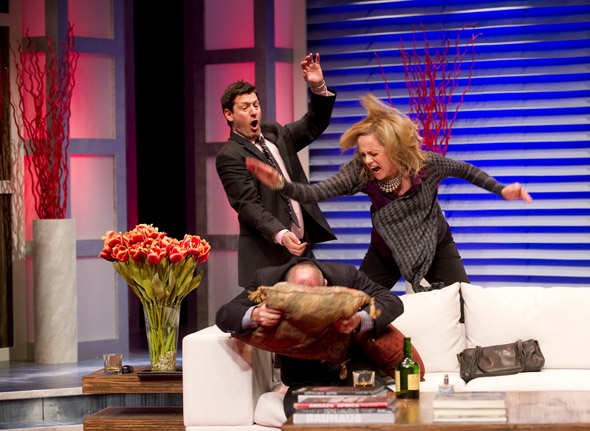 God of Carnage
, Citadel Theatre 2012; with Ari Cohen,
Fiona Reed
, and Ric Reid. Set and lighting by David Fraser.
He has been nominated for a Jessie Richardson Award, two Betty Mitchell Awards, and ten Elizabeth Sterling Haynes Awards, and has been the recipient twice for his designs.
In 2012 David Fraser became Production Manager for Alberta Theatre Projects. In 2015, he represented Canada at the Prague Quadrennial of Performance Design and Space. He is a member of the Associated Designers of Canada.
Last updated 2020-12-07