Millette, Jean-Louis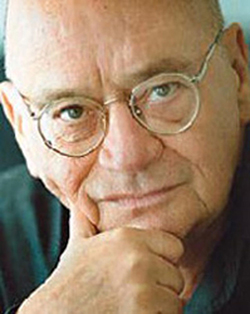 Jean-Louis Millette
Popular and highly-regarded Quebec-based actor, Jean-Louis Millette was born in the working class district of St-Henri in Montreal, January 4, 1935. He died September 29, 1999 in Montreal after a heart attack, while preparing to appear at Théâtre du Nouveau Monde/TNM as Falstaff in Merry Wives of Windsor; and touring in Larry Tremblay's The Dragonfly of Chicoutimi, which premiered at Festival de Théâtre des Amériques (now Festival TransAmériques) in 1995, directed by the author, and for which Millette won the award for best actor at the Masques Awards.
Though he had been active in amateur theatre, he made his professional début on television at the age of 19. From 1967 to 1971, he played the Commedia dell'arte clown, Paillasson (Doormat) in the Radio-Canada series, La Ribouldingue for a generation of children.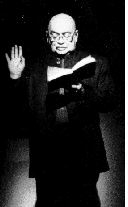 Millette performed over one hundred roles in virtually every major theatre in Quebec, including leads in the premieres of many important productions: Michel Tremblay's Messe solennelle pour une pleine lune d'été (Compagnie Jean-Duceppe, 1996, directed by André Brassard); La Maison suspendue (Jean Duceppe, 1990, Brassard); Six Personnages en quête d'auteur/Six Characters in Search of an Author (TNM, 1992, Brassard); En attendant Godot/Waiting for Godot (TNM, 1992, Brassard); Le Passage de l'Indiana (TNM, 1996, Denis Marleau); and L'oiseau vert (TNM, 1998, Paul Buissonneau).
He was also a co-founder of the Théâtre de Quat'Sous, taught at the National Theatre School of Canada from 1971 to his death, and appeared frequently on television and on film.
Though not a man of immense stature, his stage presence was gigantic and the passion with which he performed was palpable.
The dressing room at Théâtre d'Aujourd'hui, where he prepared for his spell-binding performances of Dragonfly, has been named in his honour, as has the theatre of the City of Longueuil.
Profile by Gaetan Charlebois.
Last updated 2021-05-19