La Rue, Roger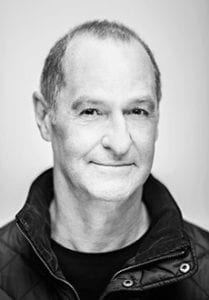 Roger La Rue
Quebec-based actor, born April 10, 1959 in Saint-Jean-sur-Richelieu, and graduate of l'école nationale de théâtre en 1983. Since then, Roger La Rue has acted in over eighty plays from the classical and modern repertories in a wide range of roles.
He has worked with many of Canada's top directors including André Brassard (Michel Marc Bouchard's Les Feluettes, Michel Tremblay's La Trilogie des Brassard, Copi's Une visite inopportune - a breakthrough performance at Espace Go in 1998); René-Daniel Dubois (in the premiere of Dubois' Adieu, Docteur Münch); Denise Filiatrault (the revival of Gratien Gélinas' Fridolinades); Claude Poissant (Williams' Un tramway nommé désir/A Streetcar Named Desire); and René Richard Cyr (Le Barbier de Seville, Théâtre du Nouveau Monde). He has worked frequently with Dominic Champagne notably in Lolita and Cabaret Neiges Noires.
La Rue has appeared in Shakespeare's Richard III, Corneille's Illusion comique, Genet's Les paravents/The Screens, and Beckett's En attendant Godot/Waiting for Godot.
In February 2000, he appeared in the premiere of Michel Marc Bouchard's Sous le regard des mouches (directed by the author, Compagnie Jean-Duceppe).
More recently, at Duceppe, he acted in Les secrets de la Petite Italie by Steve Galluccio (2017, dir. Monique Duceppe); Une heure de tranquillité adapted by Florian Zeller from Otherwise Engaged by Simon Gray (dir. Duceppe); Judy Garland, la fin d'une étoile; L'esprit de famille, Appelez-moi Stéphane, Oncle Vania; and Fragments de mensonges inutiles by Michel Tremblay. He is particularly drawn to the works of Tremblay.
Roger La Rue has also performed extensively on television and in film.
He has said of his stage work: "When I hear people laughing in the theatre, it is as if I am with them."
Profile by Gaetan Charlebois and Anne Nothof.
Last updated 2020-08-12