LePage, Sue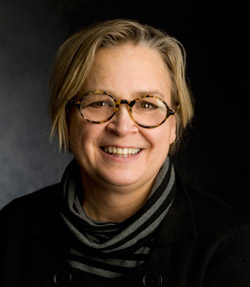 Sue LePage
Ontario-based set and costume designer for forty years. Sue LePage studied at the University of Guelph.
She has designed set and/or costumes for over 100 productions at many of Canada's major theatres including Tarragon Theatre, Grand Theatre, London, Nightwood Theatre (Goodnight Desdemona (Good Morning Juliet) 1990), Citadel Theatre, Banff Centre for the Arts, Canadian Stage, National Arts Centre, Soulpepper Theatre Company, and Young People's Theatre.
For the Stratford Festival she designed sets for A Midsummer Night's Dream, Richard III, Hamlet, Rosencrantz and Guildenstern are Dead, Irma La Douce and Mother Courage .
For the Shaw Festival (sixteen seasons), she designed for Harvey, Born Yesterday, You Can't Take it With You (1999), Uncle Vanya (1999), Age of Arousal (2010), Cat on a Hot Tin Roof (2011), The Philanderer (2014), and O'Flaherty V.C. (2018) among many others.
In 2000 she designed The Memory of Water at the Elgin and Winter Garden Theatre Centre, and the Tarragon's production of Liquor, Guns, Karate. She designed the world premiere of Zadie's Shoes for Factory Theatre in February, 2001. In 2011, she designed a complex and detailed home interior for the proscenium stage at the Citadel Theatre which facilitated the fraught choreography of the disintegrating family in August: Osage County. For this set she was awarded a Sterling Award in 2011.
She has designed three new operas by John Estacio and John Murrell: Filumena (Banff Centre/Calgary Opera), Frobisher, and Lillian Alling (Vancouver Opera 2010). For the Tapestry Opera/Edmonton Opera, she conceived the set and costumes for the new work, Shelter, using light projections to evoke the creation of the atomic bomb in terms of a nuclear family.
Her designs are detailed and imaginative, evoking specific times and places, to provide a rich context for the lives of the characters. She "love[s] words, ideas and making things. Every show and every day designing sets and costumes, [she works] with other people who love them too: painters, tailors and carpenters who love words and ideas; actors and directors who love making things" (O'Flaherty V.C. program, 2018).
She has twice won the Dora Mavor Moore Award. She lives in Toronto.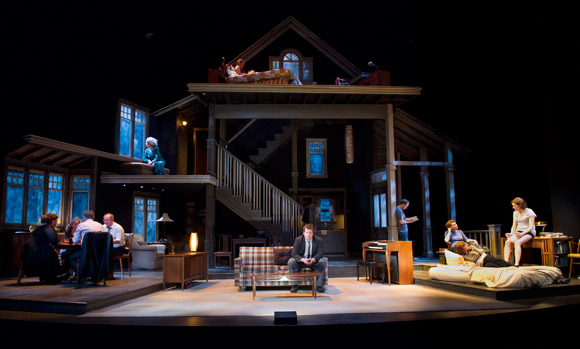 August: Osage County, Citadel Theatre
Photo by David Cooper
Profile by Gaetan Charlebois. Additional information provided by Christopher Hoile, Pierre Karch, and Anne Nothof.
Last updated 2018-08-11