Turcot, Louise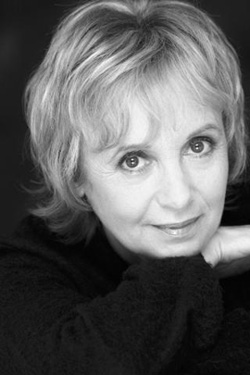 Louise Turcot
Quebec-based actor, born October 5, 1944 in Montreal. Louise Turcot graduated from Conservatoire d'art dramatique de Montréal in 1965, and has enjoyed an extraordinary five-decade career on stage, in film, and television.
She has acted in more that sixty theatre productions, with most of the province's major companies including Théâtre Populaire du Québec (Chacun sa vérité, 1965, Horace, 1966, On purge bébé, 1967, Un tramway nommé désir/Streetcar Named Desire, 1994); Théâtre du Rideau Vert (Becket, 1971, Alice au pays des merveilles/Alice in Wonderland, Le Canard à l'orange, La Céléstine, all in 1972, Juste un petit souvenir, 1982, L'Heureux stratagem, 1985); Compagnie Jean-Duceppe (En première page/Front Page, 1981, Tout dans le jardin/Everything in the Garden, 1981, Normand le conquérant/The Norman Conquests, 1988, Ivanov, 1993, Après la chute/After the Fall 1994 and the premiere of Michel Tremblay's Messe solennelle pour une pleine lune d'été, 1996); Théâtre du Nouveau Monde (La Double Inconstance, 1987, L'oiseau vert, 1998) among many others.
In 2000, she performed in the Théâtre de Quat'Sous production of Wajdi Mouawad's Rêves (April, 2000), and in the premiere of François Archambault's La Nostalgie du paradis. In 2006, she played an English professor, dying of cancer in Wit, for which she won a Masques Award. In April 2020, Louise Turcot was again engaged to perform at Théâtre de Quat'Sous in À quelle heure on meurt, a collage of end-of-life vignettes by Réjean Ducharme, with her husband of twenty-seven years, Gilles Renaud. The production was cancelled when theatres in Quebec and across Canada were closed because of the Covid-19 pandemic.
Louise Turcot has also had an extensive film and television career including several broadcasts of plays (Cyrano de Bergerac, 1984, in which she played Roxanne; and Le Misanthrope, 1977, in which she played Célimène).
Her performances are marked by a huge presence and a magnificent, well-trained voice.
She has taught theatre at CEGEP Lionel-Groulx, and written two novels and five works for young people. In 2019, she published an autobiographical account of her career: Lettres à une jeune comédienne.
Viewings: Le Misanthrope, Radio-Canada, 1977, dir. Florent Forget.
Profile by Gaetan Charlebois and Anne Nothof
Last updated 2020-11-09