Munro, Jock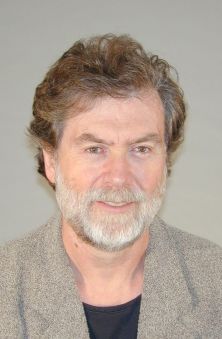 Jock Munro
Lighting designer, raised in Ottawa, who has worked in Canada, the United States and Europe, and designed for theatre, opera and dance.
Jock Munro began his work in theatre as a stagehand at the National Arts Centre, assisting lighting crews. In 1978, the Artistic Director, John Wood, offered him a position as lighting designer. He has designed over fifty productions at the National Arts Centre, including Arms and the Man, Vaudevilles of Chekhov, Mary's Wedding, Vinci, Twelfth Night and All's Well That Ends Well.
His 35-year career includes productions with the Stratford Festival for thirteen seasons (The Cherry Orchard, Henry V, Sharon Pollock's One Tiger to a Hill, The Three Sisters, Treasure Island, Entertaining Mr. Sloane, The Importance of Being Earnest, and The Bacchae); ten productions at Canadian Stage (including the radiant Into The Woods); Grand Theatre, London; Theatre New Brunswick; Theatre Calgary; Citadel Theatre; Neptune Theatre; Centaur Theatre (including a beautiful My Fair Lady and magnificent Search for Signs of Intelligent Life in the Universe); and Great Canadian Theatre Company.
In 2011, he won a Prix Rideau Award for lighting the GCTC/NAC production of Vimy. Theatre reviewer Connie Meng commented: "Lighting Designer Jock Munro performs his usual magic, helped by the judicious use of haze and fog. The clouds and light over the battlefield in Act II are stunning." (nothcountrypublicradio.org, 15 Nov 2010.
Munro is interested in the collaborative process of theatre, to discuss the intent of a performance with a choreographer, a theatre director or a musician. He is capable of filling the emptiest stage with texture. His designs are striking without being overwhelming - enhancing moments in the text. He believes that "[his] studies in English and philosophy at Carlton University have enriched [his] ability to take a look at a text and react to it in [his] own way so that [he] can bring to the table what [he] considers to be an informed perspective" (artsalive.ca).
He currently lives in Meech Lake, Quebec.
Profile by Gaetan Charlebois. Additional information provided by Alvina Ruprecht.
Last updated 2021-06-15