Savoie, Paul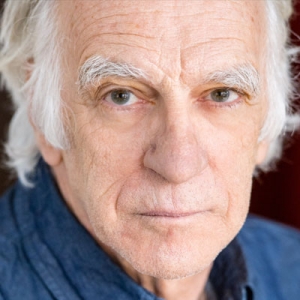 Paul Savoie
Quebec-based actor, born May 21, 1946 in Montreal. Paul Savoie studied at Collège Bourget in the early 1960s, and then at the National Theatre School of Canada (1967-70). There he met Jean-Pierre Ronfard, and subsequently made his theatre debut touring with the Jeunes Comédiens du Théâtre du Nouveau Monde under Ronfard's direction. Ronfard also introduced Savoie to the Théâtre Expérimental de Montréal.
Paul Savoie has acted in a wide range of productions and roles: as lead in Daniel Danis' Cendres de cailloux at Espace Go (1993); as a character actor in Shakespeare's La mégère apprivoisée/Taming of the Shrew at Théâtre du Nouveau Monde (1995); and in Copi's Une visite inopportune at Espace Go (1998).
He has also performed in Scènes de la vie conjugale, Equus, Oncle Vania/Uncle Vanya, and L'Homme Éléphant/The Elephant Man (Théâtre Populaire du Québec); Le Marchand de Venise/Merchant of Venice, Roméo et Juliette/Romeo and Juliet, Ines Pérée et Inat Tendu, Le Misanthrope, Le Temps et la chambre, Les Estivants, Le Prince travesti (TNM); 12 hommes en colère/12 Angry Men, Long voyage vers la nuit/Long Day's Journey into Night, and Folle à lier (Compagnie Jean-Duceppe). He received rave reviews for his performance in Denis Marleau's production of Les trois derniers jours de Fernando Pessao, and appeared in another Marleau production: Urfaust.
In 1999, he performed in the Nouvelle Compagnie Théâtrale / Théâtre Denise-Pelletier production of Des souris et des hommes/Of Mice and Men, and in October, 2000, the Théâtre de Quat'Sous production of Colonel Oiseau. More recently, he appeared in Le reste vous le connaissez par le cinéma, a radical interpretation of Euripides' The Phoenician Women by Martin Crimp at the National Arts Centre (Nov. 2018).
Paul Savoie has also performed frequently on television and in film. He movingly plays a retired scientist who suffers the emotional consequences of having neglected his adopted daughter in the 2015 film by Bernard Emond, Le Journal d'un vieil homme, based on A Dreary Story by Anton Chekhov.
Savoie is also a sculptor.
Profile by Gaetan Charlebois. Updated by Anne Nothof.
Last updated 2021-10-06