Picard, Béatrice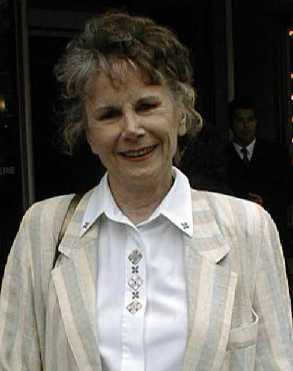 Beatrice Picard
Veteran Quebec-based actor, born July 3, 1929 in Montreal, whose career in theatre has spanned over seven decades. Béatrice Picard left for France to study at age 17 and was soon enrolled at the Sorbonne in Paris, studying drama.
She has appeared with most of Quebec's major companies including the Comédie-Canadienne, in the premiere of Gratien Gélinas's Bousille et les justes , and in its English-language premiere; and in the premiere of Marcel Dubé's Au retour des oies blanches. She has been particularly active at the Théâtre du Rideau Vert, appearing in: Sincérement, 1951; Bon Week-end, Mr. Bennett, 1962; Avant de t'en aller & Le coup de l'étrier, 1969; Moi je n'étais qu'espoir, 1971, among others. She has also performed at Café de la Place des Arts; Saidye Bronfman Centre (Bonjour, la, bonjour, in English); and Compagnie Jean-Duceppe (Eduardo de Filippo's La Grande Magia, 1998, and in Oscar Wilde's Un mari idéal/An Ideal Husband, November, 1999).
She starred in the premiere of Anne Legault's La Visite des sauvages as well as appearing in films and television programs.
She also performs frequently in summer theatre, more recently in Marshall Karp's Un cadeau du ciel (Théâtre Sainte-Adèle, 2000).
Béatrice Picard's performances are marked by a focused stage presence and a profound understanding of text.
Profile by Gaetan Charlebois
Last updated 2020-03-30