Coleman, Layne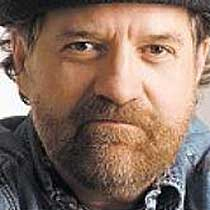 Layne Coleman
Ontario-based actor, director, and playwright, born and raised in Saskatchewan, who has spent his theatre career advocating for and advancing new Canadian plays.
Layne Coleman was a co-founder of the 25th Street Theatre and was its Artistic Director from 1980-83. He was Artistic Director of Theatre Passe Muraille from 1999 to 2007.
He has directed The Kingdom of the Saguenay at the Kingston Summer Festival in 1998, Riot and Dads, both at the Factory Theatre in 1995. In March 1999 he directed Andrew Moodie's A Common Man's Guide to Loving Women (a National Arts Centre/Canadian Stage co-production), Jim and Shorty by Alex Poch-Goldin for Factory (February, 2000) and the premiere of Andrew Moodie's The Lady Smith at Passe Muraille (March, 2000).
He has acted in Lips Together, Teeth Apart (Canadian Stage, 1995); The Life and Times of Mackenzie King (Factory Theatre, 1995); Inquest (Factory Theatre, 1996); Adult Entertainment (Factory, 1997); The End of Civilization (Factory, 1998); Escape from Happiness (Factory, 2006). More recently, he played the Magistrate in The Ecstasy of Rita Joe (Western Canada Theatre Company, 2009; in the Volcano Theatre Production of Goodness (Touchstone Theatre, 2012); and in Linda Griffiths' Heaven Above, Heaven Below with the playwright (Theatre Passe Muraille 2013).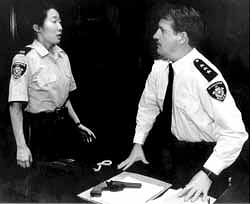 He has been nominated for Dora Mavor Moore Awards for his performances in As I Lay Dying (Threshold Theatre) and Public Lies (Tarragon Theatre).
He has also acted in television and film.
Coleman has written seven plays, including Blue City Slammers (Blyth Festival), which was adapted as a feature film. Tijuana Cure (Passe Muraille, March 2009) is an irreverent autobiographical tale of mid-life crisis and marijuana, in which Layne accompanies his ailing wife Carole Corbeil to a Mexican hospital in a last desperate effort to find a cure for her cancer, and finds hope in their love for each other. Their daughter, Charlotte Corbeil-Coleman, is an actor and playwright.
In 2009, he initiated a collective creation with Georgina Beaty, Jonathan Seinen, Greg Gale and Charlotte Corbeil-Coleman entitled Highway 63 which depicts the social and personal consequences of the oil boom in Fort McMurray. Highway 63 is the 600 km route from Edmonton to Fort McMurray, which has a disconcertingly high fatality rate. The themes of the show centre on the need for a home in a diverse community of recent immigrants from across Canada and around the world, and in the camps which house thousands of workers. The play also considers the contradictions inherent in a resource industry that fuels the country and provides employment and wealth, but compromises the environment. It opened at Azimuth Theatre in Edmonton, and toured to Calgary, Kamloops, Vancouver, and Ottawa. A revised version played in the backspace at Theatre Passe Muraille in 2011.
In 2010, Layne Coleman taught acting at the University of Saskatchewan in Saskatoon, where with William Hominuke he scripted, produced and directed a feature film set in Saskatoon, entitled The Shape of Rex, released in 2013 to critical acclaim. A couple reunite twenty years after an affair, with disastrous consequences for their marriages.
In 2007, he was awarded a Silver Ticket Award for Outstanding Contribution to the Development of Canadian Theatre, presented by the Toronto Alliance for the Performing Arts.
Profile by Anne Nothof, Athabasca University
Last updated 2020-11-06