Collin, Pierre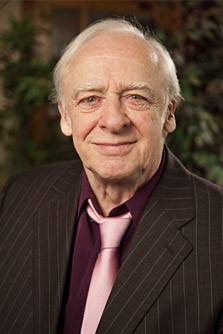 Pierre Collin
Quebec-based actor, born July 18, 1938 in Montreal, who has also written and directed for theatre. Pierre Collin is one of the co-founders of the Théâtre d'Aujourd'hui.
Since 1967, he has worked with André Brassard (Marcel Dubé's Un simple soldat, Michel Tremblay's L'Impromptu d'Outremont and La Messe Noire, a fantasy prepared for the Youth Pavilion of Expo 67); Jean-Pierre Ronfard (Molière's Le Misanthrope); Denis Marleau (Thomas Bernhard's Les Maîtres Anciens, Frank Wedekind's Lulu); and Brigitte Haentjens (Albert Camus' Caligula starring Marc Béland). He has performed in Lorraine Pintal's production of Claude Gauvreau's Les Oranges sont vertes (1998) and directed Des souris et des hommes/Of Mice and Men for Nouvelle Compagnie Théâtrale / Théâtre Denise-Pelletier (1999). He also appeared in the world premieres of Jean-Pierre Boucher's Les vieux ne courent pas les rues (Théâtre d'Aujourd'hui, March, 2000), of Reynald Robinson's Hôtel des Horizons for Théâtre Petit à Petit, directed by Claude Poissant (September, 2000), and of Daniel Danis's Le Langue-à-langue des chiens de roche (Aujourd'hui, January, 2001, directed by René Richard Cyr).
He has also worked extensively in television and film.
In 1995 he was nominated for best actor at the Masques Awards for his performance in Maîtres Anciens.
He is married to Sylvie Houle since 2001, and has three sons.
Profile by Gaetan Charlebois.
Last updated 2020-11-11