Walker, George F.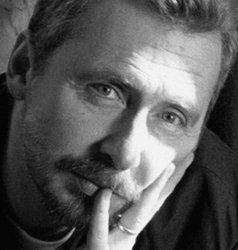 George F. Walker
Playwright, screenwriter and director, born in Toronto Ontario's East End working class district, August 23, 1947.
He was a taxi driver when he heard that Factory Theatre was looking for new authors. He submitted his first play, The Prince of Naples and the company performed it in 1972. Since then, the Factory has performed most of his plays, including remounts.
George F. Walker experiments with form and language, placing odd concepts and words into the mouths of characters that, as strange as it sometimes seems, profit from the anomaly. In Zastrozzi (Toronto Free Theatre 1977), for instance, Walker uses a hybrid contemporary /literary/romantic language to create a dark comedy about obsession. He is an admirer of the plays of Samuel Beckett and Anton Chekhov, and like theirs, his plays are often characterized by a sense of the absurdity of life, combining despair and humour. Most of his characters are pathetic, dysfunctional failures, yet they continue to struggle against the odds. The women, in particular, "act from a sense of personal imperative based on a vested familial or communal interest in the social world in which they intervene .... they adopt attainable goals and pragmatic strategies" (Wasserman 44).
In Criminals in Love, Walker tells the tale of a group of urban losers who are occasionally wise, often witty but are nevertheless victims of circumstance. He revels in surprise, sometimes using it to trip up and comment on the form he has chosen for the play, as in Problem Child in the Suburban Motel series (1997-98), which he directed.
His other early plays include: Sacktown Rag (1972), Bagdad Saloon (1973), Beyond Mozambique (1974), and Ramona and the White Slaves, all with exotic locales and characters. His "film noir" Power Plays all feature the anti-heroic detective Tyrone Power: Gossip (1977), Filthy Rich, and The Art of War (1983). Theatre of the Film Noir (1981) continues in the same mood and style – an absurd murder-mystery set in Paris.
With The East End Plays Walker moves to a modern, urban locale, and explores the lives of hopeful losers living on the fringes of society: Criminals in Love (1984), Better Living, and Beautiful City (1987). Love and Anger (1989) and Escape from Happiness (1991) focus on the efforts of women to better their lives, in defiance of the lousy choices made by men.
Nothing Sacred (1988) - based on Turgenev's novel Fathers and Sons - departs from the modern scene, but again balances nihilism with optimism in its portrait of a Russian family on the eve of revolution. It has been one of his most successful plays around the world, and commercially produced at the Elgin and Winter Garden Theatre Centre in Toronto.
In January, 2000, his play Heaven, figured in a controversy when Canadian Stage, the company premiering the work, transferred the work from its mainstage to its smaller hall after the leadership of the house decided the work was too controversial. Said Martin Bragg, artistic producer, in an interview with CBC, "George wants to make people angry ... and what he doesn't realize is that a good portion of the Bluma Appel audience wouldn't have the interest in getting beyond the first five pages of the script." Walker said in interview with Kate Taylor on the production, "First and foremost, an audience wants to be connected ... They connect emotionally." And in the same interview, about why he directed his own plays, "I want to make sure they have a pulse. I don't want the intellectual approach to my work that I think is a big deal in Canadian theatre."
After a ten-year hiatus from theatre, Walker directed his latest play for the Factory, And So It Goes (2010), which returns to the darker mood of his earlier plays in its portrait of the struggles of a middle-class couple on a downward spiral as they attempt to cope with the husband's job loss, a missing son, and a schizophrenic daughter. The gloom is ameliorated by the advice of the ghost of Kurt Vonnegut, and the husband's cooking school exploits.
In 2010, King of Thieves was produced at the Studio Theatre, Stratford Festival (music by John Roby, dir. Jennifer Tarver). Based on John Gay's The Beggar's Opera , and set in a New York nightclub in 1928, it satirizes contemporary corporate crime through the schemes of master thief Mac and his crooked father-in-law, Peachum. Zastrozzi was produced at Stratford in the 2009 season.
The black comedy Dead Metaphor premiered in at the American Conservatory Theatre, San Francisco in 2013, and had its Canadian premiere with Mirvish Productions in a co-production with Ken Gass's Canadian Rep Company in May 2014. Directed by Gass, the production's cast included Nancy Beatty, Michael Healey, Haley McGee, Eric Peterson, Noah Reid and Julie Stewart. A Canadian soldier, who was a deadly sniper during the war in Afghanistan, returns home and has difficulty adjusting to the job market and to family life. When he is offered a job as hit-man by a conservative politician who wants to dispose of her liberal-oriented husband, and a counter-offer by the intended victim, his military ethics collide with the unscrupulous world of politics.
In 2013, Walker's play for young adults Moss Park, which continues the story of a young couple with their baby from Tough!, opened at Theatre Passe Muraille, in a co-production with Green Thumb Theatre (dir. by Patrick McDonald). The Damage Done is the third play depict their relationship (dir. Gass, Canadian Rep, 2016). They are in their forties and separated with two daughters: Tina has found a way out of dead-end poverty by getting an education; Bobby remains mired in his lack of ambition. However, according to Globe and Mail critic J. Kelly Nestruck, "it's clear this east-end space in which Bobby and Tina have been meeting for 20 years is a mental one as much as a physical one – and where Bobby has learned to exist comfortably within it, Tina still feels uneasy over leaving it."
Fierce premiered at The Gladstone in Ottawa in October 2018, produced by Black Sheep Theatre and Criminal Girlfriends. Two lonely women, one a therapist, the other a drug-addicted former school counsellor, experience a role reversal in the therapy session, as they work through the trauma of abandonment in their youth. Critic Patrick Langston calls Fierce "classic Walker: short, intense, darkly humorous. Look for a shaft of sunlight if you want, but it's likely that Maggie and Jayne, who are old hands at self-deception, would say you're in a state of denial if you believe that the sunlight will prove much more than fitful" (Capital Critics Circle 4 Oct 18).
Orphans for the Czar is slated to premiere at Crow's Theatre in March 2022 -- a black comedy that exposes the duplicity, revenge, and self-interest in Russia just before Bloody Sunday in St. Petersburg, based on the novel The Life of a Useless Man by Maxim Gorky. The protagonist, the orphaned fool Vasley, is a hapless double agent who tries to stay on the right side of both the revolutionaries and the czarists (Crow's Theatre website).
Walker's extensive television writing credits include: Due South (CBS), The Newsroom (CBC), and This is Wonderland (CBC).
He has won the Governor General's Award two times, the Dora Mavor Moore Awards five times, the Chalmers Awards nine times (the latest for The End of Civilization from the Suburban Motel series), and the Order of Canada. In 2007, he was awarded the Herbert Whittaker Award for Distinguished Contribution to Canadian Theatre by the Canadian Theatre Critics Association. He has also received a Governor General's Lifetime Achievement Award.
His plays have been performed across Canada as well as in the United States, Germany, Australia, and New Zealand. They have been translated into German, French, Hebrew, Turkish, Polish, Czech, Portuguese, Spanish, Hungarian, Mandarin and Japanese.
He has three children and lives in Toronto with his second wife, actor Susan Purdy.
Walker's plays are published by Talonbooks, Vancouver. An archival collection on this subject is available at the L.W. Conolly Theatre Archives at the University of Guelph, Ontario.
Suggested Readings: George F. Walker. The East End Plays, Part 1. Vancouver: Talon, 1988.
George F. Walker. Suburban Motel. Vancouver: Talon, 1999.
Chris Johnson. Essays on George F. Walker: Playing with Anxiety. Winnipeg: Blizzard, 1999.
Jerry Wasserman. "'It's the Do-Gooders Burn My Ass': Modern Canadian Drama and the Crisis of Liberalism." Modern Drama, XLIII: 1 (Spring 2000): 32-47.
Website: www.georgefwalker.ca
Profile by Gaetan Charlebois and Anne Nothof
Last updated 2021-08-31