Lalonde, Robert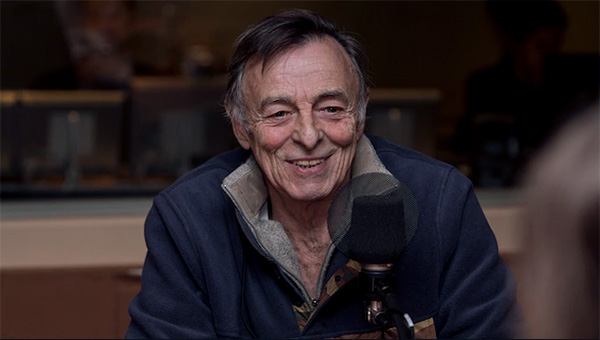 Robert Lalonde. Photo by Hamza Abouelouafaa, Radio Canada.
Quebec-based actor, novelist and playwright, born in 1947 in Oka, with an Iroquois grandmother. After eight years in the Séminaire de Sainte-Theresea, a repressive Catholic boarding school, Robert Lalonde graduated with BA in the classics from the Collège de Montréal in 1968.
He has played a wide spectrum of roles in the modern and classical repertories, including numerous Quebec works, such as the revival of Réjean Ducharme's Ha Ha at the Théâtre du Nouveau Monde/TNM in 1990; the premiere of Michel Marc Bouchard's Voyage de Couronnement at the same house in 1995; the premiere of René-Daniel Dubois' Being at Home With Claude at the Théâtre de Quat'Sous in 1985; and the revival of Claude Gauvreau's difficult work, La Charge de l'orignal épormyable at the same house in 1990.
He was also praised for his performance in the highly successful TNM production of Goldoni's La Locandiera in 1994 (opposite Sylvie Drapeau). In 1998 he appeared in the Just For Laughs production of Le Libertin, directed by Denise Filiatrault and in 1999 was featured in the TNM production of Roméo et Juliette. In 2001, he appeared in the Quat'Sous production of Six personnages en quête d'auteur.
Robert Lalonde has also frequently acted on television and in film and appeared in the film production of Michel Marc Bouchard's Les Feluettes (titled: Lilies). His performances were marked by a quicksilver presence.
His play, Monsieur Bovary, was produced in January, 2001 at the TNM directed by Lorraine Pintal.
Lalonde has also written sixteen novels, two short story collection, and poetry. He won the Governor General's Award for French-language fiction in 1994 for Le Petit aigle à tête blanche, and was a finalist for the John Glassco translation prize for his 1999 translation of the novel Fugitive Pieces by Anne Michaels. Among his many other awards, he is an Officer of the Order of Canada (2009).
Profile by Gaetan Charlebois
Last updated 2021-03-01