Lavallée, Diane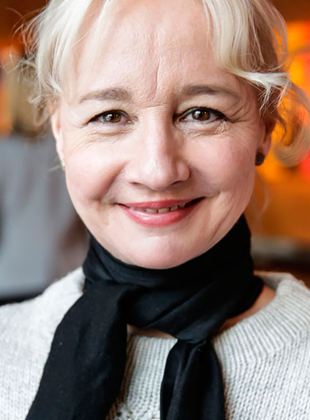 Diane Lavallée
Quebec-based actor, born November 30, 1955 in Montreal. Diane Lavallée has performed in a wide range of roles in theatre, film and television, but she is probably best known for her performance in Claude Meunier's mega-hit TV series, La P'tite Vie.
Lavallée studied ballet and jazz-ballet before beginning to appear in theatre in 1992, notably in works at Espace Go (Bureautopsie, Inventaires, Les Bonnes/The Maids); Compagnie Jean-Duceppe (Les Belles-soeurs); Théâtre du Rideau Vert (Joue-le pour moi, Sam/Play it Again, Sam); and at Théâtre de Quat'Sous (Le Dernier des p'tits). In July 1999, she appeared in Feydeau's Monsieur Chasse (Just for Laughs, directed by Denise Filiatrault). In 2004, for Théâtre d'Aujourd'hui, she starred in Le Collier d'Hélène by Carole Fréchette (dir. Martin Faucher). In 2018, she appeared in Bonjour, la bonjour by Michel Tremblay at Nouvelle Compagnie Théâtrale / Théâtre Denise-Pelletier (dir. Claude Poissant).
Diane Lavallée takes fascinating risks in her performance, sometimes veering into an intriguing surrealism. Her daughter, Laurence Leboeuf, is also an actor.
Profile by Gaetan Charlebois.
Last updated 2021-03-09