Ryan, Maralyn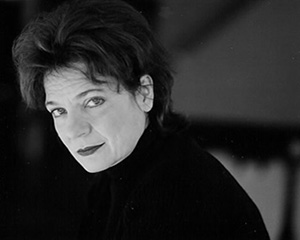 Maralyn Ryan
Actor, director, writer, educator, and arts administrator, Maralyn Ryan was born and raised in Chicago, and received her BA from the University of Dayton in Ohio.
She developed Kaybridge Productions in 1976 in Ohio (named after her two daughters, Kate and Bridget) to create and produce theatre for young people. Her work has been seen by thousands of children in schools and festivals and main stage theatres and libraries. Her show, The Attic, was produced by NBC television.
She came to Edmonton Alberta in 1979 with her husband, Tim Ryan, and has made a significant contribution to new play development in Alberta, inspiring and mentoring many actors, supporting playwrights, and running children's theatre organizations.
She has been Director of the Citadel Theatre's International Children's Festival; Director of the Citadel Theatre Drama School; Founder and Director of the St. Albert Children's Theatre; Founding Member of Evergreen Theatre; Artist in Residence (drama and puppetry ) in schools throughout Alberta for Alberta Culture; and Theatre Instructor with Artstrek.
She has directed theatre productions for MacEwan University, Keyano College, the Citadel Theatre, and Northern Light Theatre. She also directed Opera Nuova's production of The Light in the Piazza (2011).
For forty years, Maralyn Ryan has performed on stages across Canada, including the Shaw Festival, Belfry Theatre, Theatre Calgary, Alberta Theatre Projects, and in every theatre company in Edmonton. Among the many diverse plays in which she has acted are: Timberlake Wertenbaker's Our Country's Good (Phoenix Theatre), Eugene Stickland's A Guide to Morning (Alberta Theatre Projects 2000), Judith Thompson's Habitat (Theatre Network 2006), Cathleen Rootsaert's Choke (Theatre Network 2007), Carol Murray-Gilchrist's The Frequency of Water (2014); and A Christmas Carol (Citadel 2001-2015). More recently, she appeared in The Humans by Stephen Karam at the Citadel Theatre in 2018 (dir. Jackie Maxwell, who has lauded her "careful logging of her character's behaviour" while sitting incapacitated in a wheelchair for the duration of the performance, and allowed only occasional frustrated outbursts). In 2018, she performed a beleaguered wife and mother in Terry and the Dog by Collin Doyle (Edmonton Actors Theatre 2018). In 2022, she convincingly enacted the conflicted nannie Anne Marie in A Doll's House Part 2 for Wild Side Productions (dir. Jim Guedo).
Some of her awards include: Award for Women in the Arts (Edmonton), National Award for Recognition of Excellence in Innovative Programming, thirteen nominations and three Sterling Awards for excellence in acting in Edmonton. In 2017, she was awarded the Stirling Award for Most Valuable Contribution to Edmonton Theatre.
The Ryan family has made a considerable impact on Alberta theatre: Tim Ryan (d. 2009), drama instructor at MacEwan University, created a program in musical theatre that has produced many of Alberta's most versatile triple-threat actors. Daughters, Kate Ryan and Bridget Ryan, have also pursued successful careers in theatre (acting and directing).
Profile by Anne Nothof, Athabasca University
Last updated 2022-11-15