Storch, David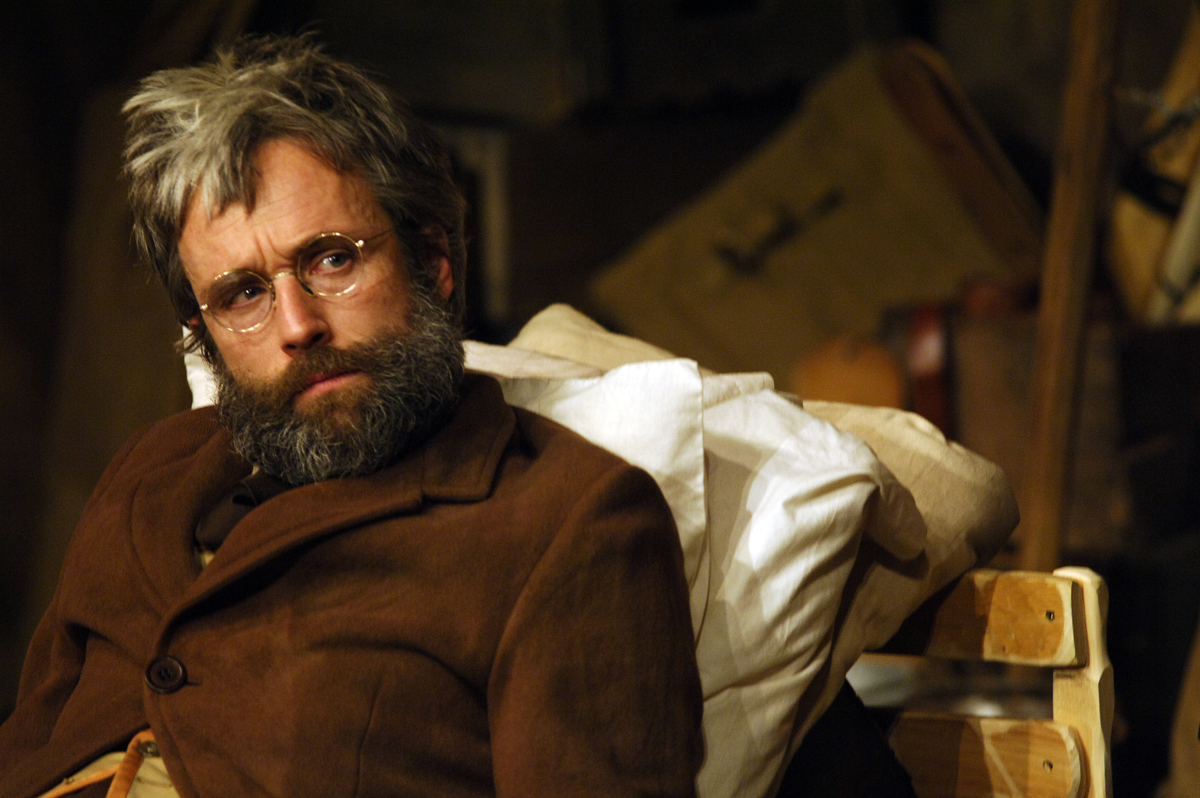 David Storch as Ambrose in What Lies Before Us (Citadel, Canadian Stage co-production)
Actor, director and teacher, who grew up in Edmonton Alberta. He is a graduate of the University of Alberta's Fine Arts program and the National Theatre School of Canada.
For the past 22 years he has performed across Canada in a wide range of roles and plays, including the cynical Scot, Ambrose, in What Lies Before Us by Morris Panych (2007, dir. Jim Millan); and in Democracy by John Murrell (1992), both at the Citadel Theatre. For the Canadian Stage Company he has performed in Amadeus, The Lonesome West (Dora Award) and in Angels in America. For Soulpepper Theatre Company he has performed in Travesties, Antigone, Mary Stuart, King Lear, The Importance of Being Earnest, Translations, among others. In 2013, he played a sexually promiscuous Canadian author on a book tour of Japan in Arigato Tokyo by Daniel MacIvor (Buddies in Bad Times). In 2017, he was the distraught father of a severely disabled son in Boy in the Moon by Emil Sher for Crow's Theatre (dir. Chris Abraham).
As a student, David Storch was influenced by the films of Ingmar Bergman, and he directed his own interpretations of Bergman's films. He is a "huge lover of Shakespeare" and has directed and acted in many of his plays. Directing credits include: The Goat or, Who is Sylvia?, Einstein's Gift by Vern Thiessen, and The Beauty Queen of Leenane for the Citadel Theatre; A Number, Sunday Father, The Beard of Avon (2007), and Palace at the End by Judith Thompson (2008), for Canadian Stage; Perestroika: Angels in America, Part 2 for the National Theatre School of Canada; How I Learned to Drive for Manitoba Theatre Centre; Tough by George F. Walker for Belfry Theatre; Glengarry Glen Ross (2010) and The Road to Mecca for Soulpepper; and Instructions to Any Future Socialist Government Wishing to Abolish Christmas by Michael Mackenzie for Coal Mine Theatre (2016).
In July 2007 he was appointed Artistic Director of Canadian Stage, but resigned in January 2008, preferring to pursue a more independent artistic career. He teaches at George Brown College and the National Theatre School of Canada.
Profile by Anne Nothof, Athabasca University
Last updated 2019-12-04