Chafe, Rick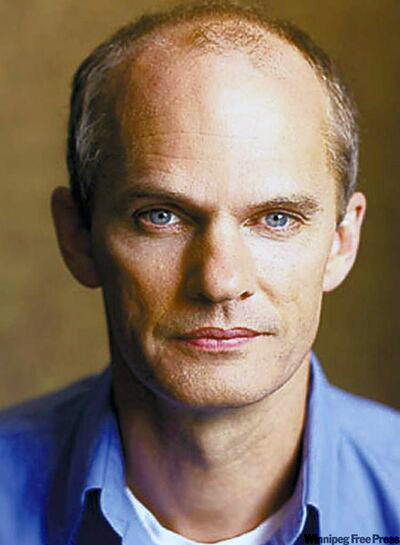 Rick Chafe
Playwright and screenwriter, based in Winnipeg Manitoba.
Rick Chafe's early work, Player Pool was a hit at the first Winnipeg Fringe Festival in 1988. The Odyssey opened at Shakespeare in the Ruins in 2001.
Strike!, an ambitious musical he co-wrote with writer/composer Danny Schur about the Winnipeg General Strike in 1919, premiered at Persephone Theatre in 2005, directed by Ann Hodges, with Jeff Page as the protagonist, Mike Sokolowski, "a blustery Ukrainian immigrant, riddled with anti-Semitic prejudices" (Liz Nicholls, Edmonton Journal). For the Workshop West Theatre production at the Timms Centre for the Arts, University of Alberta in 2013, the role was played by Fred Zbryski. In his review of the Winnipeg Fringe production for CBC radio, Joff Schmidt wrote that Chafe and Schur strike "an effective balance between history lesson and compelling story. At the same time, they don't varnish over the uglier side of social politics in 1919 Winnipeg: anti-immigrant sentiment, bigotry, sexism, and class division are all part of the story here." An abridged outdoor version of Strike! has occasionally been performed in Winnipeg, featuring a cast of 100, a full-size, moving streetcar prop and audience seating for 5000 on Main Street in front of City Hall. In 2019 Strike! was performed by Rainbow Stage. It was adapted as a feature film renamed STAND!, which was released in 2019.
Shakespeare's Dog, an adaptation of the novel by Leon Rooke, was co-produced by the Manitoba Theatre Centre and National Arts Centre in 2008. It imaginatively examines Shakespeare's eight years in Stratford from his dog's perspective before his success at the Globe Theatre in London; Hooker has all of the good lines before they are plagiarized by Shakespeare for his plays.
Beowulf's Daughter premiered at Two Planks and a Passion Theatre in 2011; The Secret Mask at Prairie Theatre Exchange in 2013.
In 2019, with Kristian Jordan, Chafe co-wrote the script of Red Earth, a graphic novel for One Trunk Theatre. Marriage: A Demolition in Two Acts was published by Playwrights Canada Press in 2019. It portrays the marital hazards of renovating a kitchen.
In 2020, the Covid-19 pandemic that closed theatres across Canada and the world, delayed the premieres of two plays: Five Moments (Theatre Projects Manitoba), and Both Alike in Dignity, co-written with Yvette Nolan (Prairie Theatre Exchange). However, Theatre Projects Manitoba supported a rewrite of Five Moments as a two-handed conversation over Zoom that was live-streamed via the National Arts Centre's Canada Performs series.
Rick Chafe won the Chris Johnson Award for Best Manitoba New Play in 2014; he was a finalist for the Governor General's Award for Drama for The Secret Mask; and a nominee for the Siminovitch Prize in Theatre in 2008, he was the Carol Shields Writer-in-Residence at the University of Winnipeg for 2016.
Website: https://rickchafe.com
Profile by Anne Nothof, Athabasca University.
Last updated 2021-08-25