Zbryski, Fred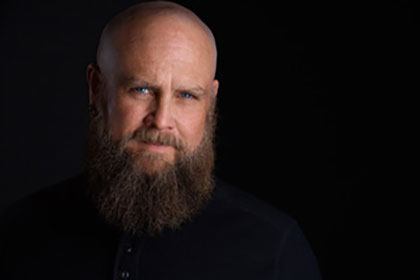 Fred Zbryski. Photo by Ryan Parker.
Canadian actor and theatre artist, Fred Zbryski was born in Calgary Alberta, raised in Medicine Hat, and received his BFA in acting from Edmontonís University of Alberta in 1994.
Zbryski began his theatre career with Inter-Act theatre, a social action company based in Medicine Hat that toured TYA shows in schools throughout Alberta. He was variously stage manager, road manager, tour coordinator, and actor for productions such as ďAidsĒ: Life in the Bloodstream in 1989, Breaking the Cycle in 1990, and A Fond Farewell in 1991.
He continued his love of TYA touring with Chinook theatre (now Fringe Theatre Adventures) in Andrews Tree by Martha Brooks, Land of Trash by Ian Tamblyn, and Making Friends by Clem Martini. He also toured with the TYA companies Onion Theatre and Theatre Prospero, where he appeared in As You Like It, Romeo and Juliet, and Macbeth.
Acting credits include: Twelfth Night with the Free Will Players, Sitting On Paradise by Eugene Stickland (Persephone Theatre); Hockey Mom, Hockey Dad by Michael Melski in 2007, and Mojo (Theatre Network); Respectable by Ron Chambers in 2001, and Strike: the musical by Danny Shur and Rick Chafe (Workshop West Theatre 2013); Sticky Shoes by Jonathan Christenson (Catalyst Theatre); Drat The Cat, and Mack and Mabel (Plain Janes); The Bone House by Marty Chan (Fringe Theatre Adventures); Passion Play (Wild Side Productions, dir. Jim Guedo, 2014); Peter Pan (Citadel Theatre); and the multi-award winning Fatboy (Edmonton Actors Theatre, dir. David Horak).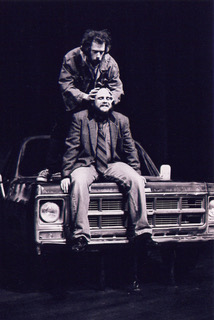 Zbryski has appeared in several world premiers, including 17 Dogs by Ron Chambers (directed by Ron Jenkins in 2003), and The Mighty Carlins by Collin Doyle (2009), both for Workshop West Theatre. He also acted in the site-specific mini-plays The Righteous Woman, Dear Mr. Keith, and First Father, all part of the National Elevator Project for Theatre Yes (2013/14).
Zbryskiís appearances at the Edmonton Fringe Festival over the decades include Three Sisters and Mud (directed by Sophie Lees), New World Order (directed by Alan Edwards), Marty Chanís Kick up your heels Nina Zapata (directed by John Wright).
He was assistant director to Jonathan Christensonís initial award winning incarnation of Frankenstein (Catalyst Theatre).
He has received Sterling Award nominations for Outstanding Performance by an Actor for main-stage productions of Respectable and Fatboy, and won a Sterling Award for Outstanding Fringe Performance by an actor Edmonton Actors Theatre Fringe production of Fatboy.
Last updated 2021-08-24