Clark, Michael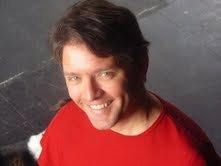 Michael Clark
Director and producer of new Canadian theatre, Shakespeare, opera and contemporary plays. He was the Artistic Director of Workshop West Theatre in Edmonton Alberta from 2006 to 2014.
Michael Clark earned an MFA from the University of Alberta, studied (briefly) at the National Theatre School of Canada, and at the Lincoln Centre Theatre's Directors' Lab (New York), La Mama, Umbria International Directors' Symposium (Spoleto, Italy), the Royal Shakespeare Company's Residency at the Brooklyn Academy of Music, the Banff Centre for the Arts, the World Stage Master Class (Toronto). He was a directing intern at the Cleveland Playhouse the Indianapolis Opera, Theatre Calgary, Workshop West Theatre and Nexus Theatre.
He began his career in theatre as an actor working with the Phoenix Theatre's summer stock company, Chinook Theatre, Walterdale Theatre, and the University of Alberta. He turned to directing in 1991, with productions for Theatre Thélène (The Rite of Venus), Walterdale (A Betrothal, Comedy of Errors), and others.
He formed Onion Theatre in 1992 with a production of Much Ado About Nothing in the Edmonton Fringe. His production of As You Like toured to Banff before the Edmonton Fringe. A Gertrude Stein opera, In A Garden played in the Citadel Theatre's Tucker Amphitheatre for Edmonton's New Year's Eve festival, "First Night." Titus Andronicus became a Fringe hit. A Midsummer Night's Dream toured to Red Deer, St. Albert and Sherwood Park before playing outdoors in Queen Elizabeth Park during the 1994 Fringe. Romeo and Juliet and Macbeth played to sold out houses in Edmonton's Kaasa Theatre. Clark also produced and directed Daniel MacIvor's See Bob Run (Nexus Theatre), Michel Monty's Accidents des Parcours (Freak Accidents), and Elliot Hayes' Heard Hearts (both in Theatre Network) with Onion Theatre. He revived the company in 2011 to produce Brian Friel's Faith Healer for the Serca Festival of Irish Theatre in Edmonton.
In 1999 Clark became Artistic Director of Nakai Theatre in Whitehorse. There he directed new plays by Sally Clark (Wanted), Dean Eyre (Blooms), Mitch Miyagawa (The Plum Tree), Sara Graefe (Yellow On Thursdays), Patti Flather (West Edmonton Mall, Where The River Meets The Sea). He also directed revivals of Speak by Greg Nelson, Perfect Pie by Judith Thompson, The Drawer Boy by Michael Healey, and Snowman by Greg MacArthur. He founded the Nakai Theatre/ Comedy/ Arts Festival (now the Pivot Festival), Nakai for Kids, and the Homegrown Festival of Yukon Theatre. New plays Clark developed at Nakai Theatre have received nine subsequent productions in southern Canadian theatres.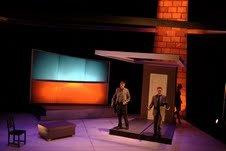 An Almost Perfect Thing
Clark returned to Edmonton as Artistic Director of Workshop West Theatre in 2006. He revived the company by focussing on original productions: The Mighty Carlins by Collin Doyle, Three Little Birds by Kenneth T. Williams (starring Tantoo Cardinal), Stray by Elyne Quan, The Seed Savers by Katherine Koller, Dry The Rain by Mark Stubbings, An Almost Perfect Thing by Nicole Moeller. Under his direction, Workship West produced fifteen plays, including twelve world premieres, eight of which were their playwrights' professional debuts. These new plays have garnered eleven subsequent productions at theatres across Canada, the US and Europe, winning sixteen awards or nominations, including three Elizabeth Sterling Haynes Awards (Sterling Awards) out of nine nominations (three for Outstanding New Play), and three Gwen Pharis Ringwood Award nominations.
In 2008, Clark created The Canoe Theatre Festival and curated it for seven years. The Festival brought contemporary theatre artists from around the globe to Edmonton and supported new creation by local artists, building an audience for both.
Last updated 2019-10-09