Coulter, Clare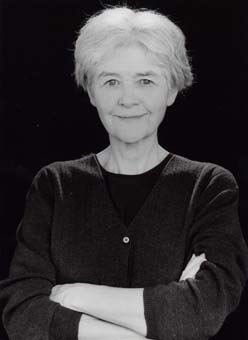 Clare Coulter
Versatile, highly regarded actress born in Toronto,Ontario in 1942, daughter of John Coulter.
Clare Coulter has appeared in many the major houses in Canada in a wide variety of roles, performing in the works of of the country's great writers: Michel Tremblay, Roland Lepage, Judith Thompson, John Murrell. She played in Ann-Marie MacDonald's Goodnight Desdemona (Good Morning Juliet) and W.O. Mitchell's Back to Beulah, both at Centaur Theatre.
In 1969 she was part of Theatre Passe Muraille and joined its process of collective creation. She has also had a long and fruitful relationship with Tarragon Theatre.
She is particularly adept at monologues, and has toured internationally in Wallace Shawn's The Fever, and appeared in a dramatic interpretation of Margaret Atwood's short stories, Good Bones (Tarragon, 1999).
In 2007, she appeared in Linda Griffiths' Age of Arousal in a Nightwood Theatre production at the Factory Theatre. In 2009, she played Halie in Sam Shepard's Buried Child in a co-production by the National Arts Centre and the Segal Centre for Performing Arts. In 2012, she played in the Tarragon production of Was Spring by Daniel MacIvor. In March 2013, at the age of 70, she played King Lear in an experimental production at Toronto's Harbourfront Centre. She performed in Caryl Churchill's Escaped Alone in a Necessary Angel/Soulpepper Theatre Company co-production in 2018.
Clare Coulter won a Dora Mavor Moore Award in 1984 for her performance in Tarragon's production of Caryl Churchill's Top Girls. She has also performed on radio, television and in film.
Profile by Gaetan Charlebois and Anne Nothof
Last updated 2019-05-28