Dobbin, D. Michael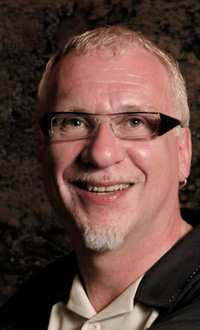 D. Michael Dobbin
Producer, director, actor, teacher, born in Calgary, Alberta, 1948. He graduated from the University of Calgary with a B.Ed. (hons) in 1971, and was named Distinguished Alumnus in 1997.
He has been Artistic Director Palisade Arts Theatre 1968-71; Theatre Manager RoundHouse Theatre, London, England 1972; Managing Director, Vancouver Playhouse 1973-78; Artistic Director, Western Canada Theatre Company, 1978-83; Producing Director/CEO, Alberta Theatre Projects, 1983-2000; General Director, Opera Lyra Ottawa, 2004-2005.
D. Michael Dobbin was president of Professional Association of Canadian Theatres/PACT for four years, a founder of the Vancouver Professional Theatre Alliance and the Alberta Major Performing Arts Consortium. Dobbin also co-founded the Vancouver Playhouse Theatre School with Powys Thomas and Christopher Newton. He was an advisor for theatre departments at Mount Royal College, Banff Centre for the Arts, Cariboo College, and The Hong Kong Academy for the Performing Arts.
Long active in Canadian play development, in 1987 he founded and produced the annual national playRites Festival of New Canadian Plays at Alberta Theatre Projects. He premiered more than fifty full-length works by playwrights such as Brad Fraser (Unidentified Human Remains, The Ugly Man); Eugene Stickland (A Guide to Mourning); Clem Martini (Change of Mind); Rachel Wyatt (several); Frank Moher (Weather, Tolstoy's Wife); Connie Gault; Linda Zwicker; Sally Clark; Guillermo Verdecchia; Conni Massing and many other Canadian authors.
In addition, Dobbin has directed or produced over 250 plays and musicals and operas including Angels In America (co-directed with Bob White), Annie at the Grand Theatre, London; Scrooge, the Musical in both Chinese and English at Hong Kong Repertory Theatre, and Michel Tremblay's For the Pleasure of Seeing Her Again, at W!LD Rice Theatre in Singapore, and The Pillow Man with Windmill Grass Theatre in Hong Kong.
He has served as artistic consultant to the Epcor Centre for the Performing Arts, National Arts Centre, The Canadian Conference for the Arts, Magnetic North Theatre Festival, Opera Lyra Ottawa, Belfry Theatre, and others. He is the owner and president, The Creative City Consultancy (Vancouver).
Last updated 2011-08-18