Hunt, Christopher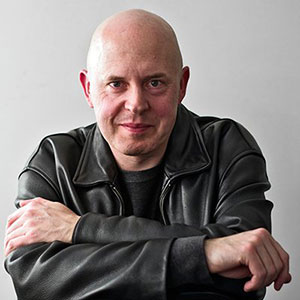 Christopher Hunt
Versatile character actor, particularly adept in comic and multiple roles, based in Calgary, Alberta. Christopher Hunt grew up on a farm in southern Alberta, and his parents were active members of High River's community theatre. His first forays in acting were in community theatre and in his high school drama club in Okotoks. He graduated from the University of Calgary in 1984 with a Bachelor of Fine Arts.
For thirty-five years, Christopher Hunt has performed across Canada in a wide range of plays and roles, from a twelve-year-old boy in Two Weeks with the Queen for Young People's Theatre to ninety-year old Grandpa Bud in Ghost River Theatre's production of Mesa. He has played major roles in over twenty productions for Alberta Theatre Projects, including Vanya and Sonia and Masha and Spike; Half Life by John Mighton; Art; Stones in His Pockets; Respectable by Ron Chambers; Vigil by Morris Panych; Two Weeks with the Queen, and the premiere of 1979 by Michael Healey in April 2017 as a suave Pierre Eliot Trudeau, a forthright Flora MacDonald, and an hilarious John Crosbie.
For Theatre Calgary, he has performed in The Audience and The Light in the Piazza; Die Fledermaus (Calgary Opera); Our Town (Caravan Farm Theatre); and Calamity Town and Travels with my Aunt (Vertigo Theatre).
In 2000, for One Yellow Rabbit, he played the Elizabethan actor Jack Rice as an old man in Then That I Was by John Mortimer and Edward Atienza. Jack Rice acted women's roles for Shakespeare's company. In the play, he considers his fate after the Puritans have closed the theatres and his troupe has dispersed, sharing memories of better times, and revisiting over twenty different roles, from Queen Elizabeth I to Shakespeare. In 2015, he acted with Nicola Cavendish in The Goodnight Bird, a black comedy by Colleen Murphy at the Kay Meek Studio Theatre in Vancouver.
Christopher Hunt has also performed in film and television, including Heartland for the CBC.
He directed Epiphany for Lunchbox Theatre, and has worked as an adjudicator, coach and instructor at the Banff Centre for the Arts.
He has received Betty Mitchell Awards for Vanya and Sonia and Masha and Spike; The 39 Steps; When That I Was; Mesa by Doug Curtis (One Yellow Rabbit, 2000), Bent, and The Cocktail Hour. In 2018, Alberta Theatre projects presented him with the Harry & Martha Cohen Award for his sustained and significant contribution to theatre in Calgary.
In April 2019, he formed Black Radish Theatre Company with actor, Andy Curtis, to perform Waiting for Godot (dir. Denise Clarke) at The Grand in Calgary.
With his wife, Elizabeth Dozois, he has a son and a daughter.
Source: Frank Glenfield. "Christopher Hunt," Theatre 100: Celebrating 100 Theatre Practitioners Over 100 Years, ed. Shari Wattling. Alberta Playwrights Network, 2006.
Profile by Anne Nothof, Athabasca University
Last updated 2020-12-24