Le Flaguais, Véronique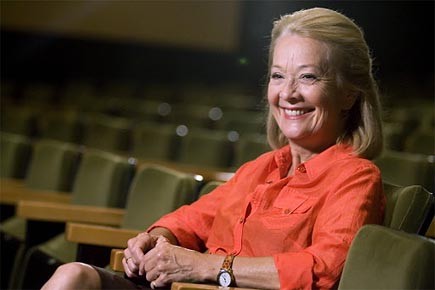 Véronique Le Flaguais
Quebec-based actor, born in Paris, France November 30, 1947. She immigrated to Canada in 1950 with her parents and studied in English schools. In 1968 she graduated from the National Theatre School of Canada.
Véronique Le Flaguais has acted in both French and English in theatres across Canada, including the National Arts Centre, Stratford Festival, Citadel Theatre, Globe Theatre, and Théâtre de Quat'Sous. At Théâtre du Rideau Vert, she performed in Olivier Reichenbach's production of Lorca's Yerma (1974), and in the original production of Michel Tremblay's Demain matin, Montréal m'attend, which played at La Ronde on the site of Expo 67.
Le Flaguais has worked with some of the country's most noteworthy directors, including André Brassard, Claude Meunier, Daniel Roussel, and Lorraine Pintal.
She can be counted on to deliver something entirely different in each role; she is as convincing in farce as she is in drama. She has also acted on television.
Her husband since 1968, Michel Coté, is also a fine actor, one of the trio performing for 38 years in the improv comedy, Broue. They have two sons, an architect and an actor, and three grandchildren, and live in a country home near Sherbrooke, Quebec.
Profile by Gaetan Charlebois and Anne Nothof.
Last updated 2021-03-11