MacKenzie, Matthew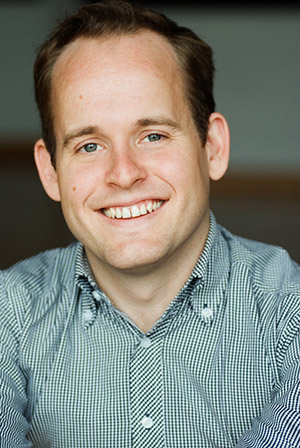 Matthew MacKenzie
Playwright and director of Metis, Cree and Ojibway heritage, raised in Edmonton Alberta. Matthew MacKenzie attended Victoria Composite High School, and is a graduate of the Playwriting Program at the National Theatre School of Canada (2009) where he was the winner of the Lieutenant Governor's award for excellence and community involvement.
MacKenzie was a member of Tarragon Theatre's 2012 Playwrights Unit and Winner of the 2011 Urjo Kareda Emerging Artist Award. As assistant director, he directed the Tarragon production of Was Spring. In 2014, he was playwright-in-residence at Downstage Performance Society in Calgary.
His early plays include Tick (Edmonton Fringe and Carousel Players 2017); Me Happy, co-written with Amy Lee Lavoie (SummerWorks 2010); The Particulars (Toronto, Edmonton, Montreal and Winnipeg Fringe Festivals 2008); and The Particulars & In General (SummerWorks 2011).
Sia won the 2010 Alberta Playwriting Competition's Grand Prize Category and received its world premiere in March 2012 by Cahoots Theatre at the Factory Studio Theatre in 2012 (dir. Nina Lee Aquino). Drawing on his own experience in a camp for Liberian refugees in Ghana, MacKenzie exposes the misguided reasons for Western aid in Africa, which do little to ameliorate the deep-rooted problems. In Sia, "A fictional Canadian volunteer at a Liberian refugee camp is held hostage and tortured for the sin of western naivety" (Martin Morrow. Globe & Mail 28 March 2012). The hostage-taker was a teenage recruit of Liberian warlord Charles Taylor, who has befriended the young Toronto student, got him inebriated and and tied him up in an effort to save his young sister Sia, who is a witness at the International Court trial of Charles Taylor.
Benefit premiered at Downstage Performance Society in 2014. It explores a moral conundrum when a socialite couple who are professional fundraisers for an Alberta charitable foundation dedicated to helping provide education for disadvantaged girls in Asia discover its connections to child prostitution in Cambodia. The production was nominated for five Sterling Awards, winning in two categories.
MacKenzie founded Pyretic Productions in Edmonton in 2008, which produces new works with strong socio-political themes. In 2015, Pyretic produced Bears, a multi-disciplinary work which challenges the environmental footprint of the Kinder Morgan Trans Mountain Pipeline through the story of an Indigenous Oil Sands worker who is on the run from the RCMP after being implicated in an industrial accident; he gradually transforms into a bear as he moves through the wilderness to the west coast. In January 2018, Bears appeared at The Theatre Centre in a compelling co-production by MacKenzie's Punctuate! Theatre and Alberta Aboriginal Performing Arts (dir. MacKenzie), with Sheldon Elter as the Indigenous Oil Sands worker, Christine Sokaymoh Frederick as Mama Bear, and a chorus of eight dancers as forces of nature. Noor Dean Musani composed a dynamic soundscape. Bears then played at the Rubaboo Festival in Edmonton, and toured throughout Alberta and BC. It won two Dora Mavor Moore Award in 2018, and the Carol Bolt Award from the Playwrights Guild of Canada in October 2018. The published play by Playwrights Canada Press is a finalist for a Gwen Pharis Ringwood Award (2021).
In March 2016, Pyretic Productions and Good Women Dance Collective produced MacKenzie's work The Other, about a Canadian woman raised in India, who returned to Peace River, Alberta as a teenager and has never felt like she belonged anywhere or experienced a normal relationship.
The Bone Wars or The Curse of the Pathological Palaeontologists was produced by MacKenzie's Edmonton indie company, Punctuate! Theatre in April 2017 (dir. Chris Bullough). Set in the Badlands along the Red Deer River during the nineteenth century, this vaudevillian musical comedy uncovers the competitive searches for dinosaur bones before they turned into fossil fuel. Included in a cast of thirteen, Leona Brausen and Davina Stewart played palaeontologists Edward Cope and Othniel Marsh, and Beth Graham played a dance hall gal.
Bust premiered at Theatre Network in February, 2017 (dir. Bradley Moss). Several months after the fire that devastated the city of Fort McMurray in the summer of 2016, two sisters meet near a tailings pond in a charred forest to work through their frustrations, fears and anxieties for themselves and their families. In another part of the blasted landscape, their husbands are digging a large hole to conceal a violent crime after a kids hockey tournament. Barry is a stereotypical redneck, mourning the loss of his toys accumulated during the oil boom; Ty is trying to be more in tune with the environment. In the program guide, MacKenzie explains that he was dismayed to hear judgements from Toronto "latte liberals" that the Fort McMurray fire was a nemesis: "a kind of blessing in disguise" -- a judgement that completely obviates the human dimension of the tragedy. He likes "writing about characters who wouldn't necessarily identify as 'political' in inescapably political situations." He endeavours "to tell a compelling story that people can relate to. A story that hopefully doesn't put [his] viewpoint in lights, but allows those who've come out to continue to actively formulate their own viewpoint." Renamed After the Fire, the revised black comedy was performed at The Theatre Centre in January 2019, and slated for production at the Citadel Theatre in the 2019/20 season, before the Covid-19 pandemic forced the closure of theatres across Canada.
In 2021, during the the Covid-19 pandemic, Factory Theatre commissioned five short plays for on-line production. MacKenzie's autobiographical work, First Métis Man of Odessa recounts his frustrating attempt to get to the Ukraine to marry his pregnant partner, and bring her back to Toronto from Odessa to have the baby, when the pandemic makes crossing borders almost impossible.
Also in April, 2021, his work in progress, Strife was read by a full cast of five for Alberta Theatre Projects' Playwrights Unit -- contrasting divergent responses to the brutal murder of a young Indigenous man, thrown off Edmonton's High Level Bridge in a hockey bag.
Further Reading: Kimberly Skye Richards. "Seeding a Green New Theatre in Canada," Theatre Research in Canada 42.1 (2021).
Profile by Anne Nothof, Athabasca University
Last updated 2021-09-17