Mercure, Monique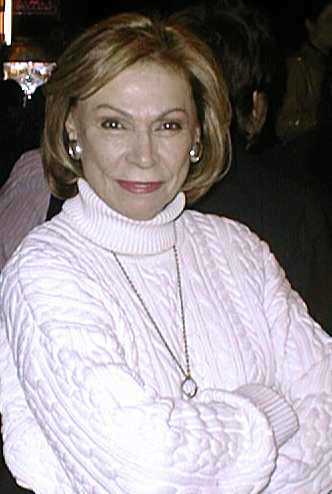 Monique Mercure
Quebec-based actor, born in 1930; died May, 2020 at the age of 89 after a sixty year career in theatre, film and television. Monique Mercure began in the theatre in 1947 and played over 100 roles since then.
She was raised in Snowdon, Montreal. Her father was a bank clerk and her mother an accomplished pianist. She played the cello as a child and first took up acting at the Collège St-Laurent, an all-boys school, because it was the only place nearby that was doing theatre. At 18 she married the composer Pierre Mercure and they had one daughter and twin sons. After her divorce from Mercure in 1958, she took up acting. She became one of Canada's great actors of the classical and modern repertory, and performed at most of the major venues in Quebec, in France; and in English, in the United States, England, and across Canada.
She worked with André Brassard (Chekhov's La Mouette/The Seagull, Théâtre du Rideau Vert, 1995); Alice Ronfard (Euripides' Les Troyennes/Trojan Women, Théâtre du Nouveau Monde, 1994); and Martine Beaulne (the unbeatable revival of Michel Tremblay's Albertine, en cinq temps, at Espace Go in 1995). In March, 1999, she joined the Théâtre Il Va Sans Dire in its creation of Dominic Champagne's L'Asile. She also appeared in the world premiere of Jean-Pierre Boucher's Les vieux ne courent pas les rues (Théâtre d'Aujourd'hui, March, 2000).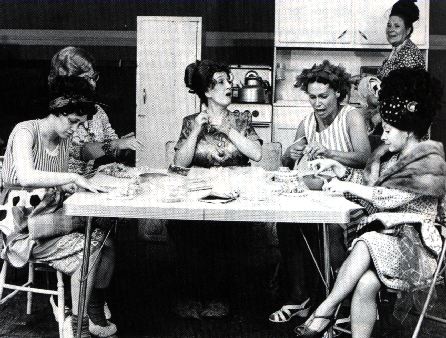 In 1991. Monique Mercure became director of the National Theatre School of Canada. She worked frequently in film, and won the Palme D'Or at Cannes for best actress for J.A. Martin, Photographer. She received a Genie Award, in 1999, for her performance in the film Conquest). She also received the Governor General's Award and was a Fellow of the Order of Canada (2006). In 1994, she received the Toronto Drama Bench Award for Distinguished Contribution to Canadian Theatre. In 1998, she was awarded an honorary doctorate from the University of Toronto.
"She was among those who fought for creative freedom, to consider women as fully formed artists, to abolish censorship," said Lorraine Pintal, artistic director of the Théâtre du Nouveau Monde. "I associate her with a generation of revolution, of resistance."
Viewings: Behind the Scenes at the National Theatre School , dir. Luc Bourdon. Groupe Mediavision Inc., 1997 in which Monique Mercure talks about the school.
Profile by Gaetan Charlebois
Last updated 2021-01-18