Garneau, Michel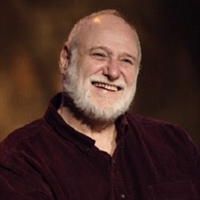 Michel Garneau
Multi-talented playwright, poet, translator, and singer, born in Montreal, Quebec April 25, 1939. He left school at the age of 14 and is largely self-educated. At the age of 15, he began working in radio. During the 1950s and 60s, he was a programme host for Radio-Canada. His theatre training was at the school of the Théâtre du Nouveau Monde and at the Conservatoire d'art dramatique de Montréal.
Michel Garneau has written over 50 plays for the theatre. His translations, particularly of Shakespeare employ colloquial French and even joual; they remain very popular and continue to be performed, internationally, particularly under Robert Lepage's direction. His book of poetry, Poésies complètes was published in 1988.
Plays include: Strauss et Pesant (et Rosa) (Théâtre d'Aujourd'hui, 1974, translated into English by Aviva Ravel as Strauss and Pesant (and Rosa)); Quatre à quatre (commission from the CEGEP Lionel-Groulx, later performed by Théâtre de Quat'Sous, 1974, translated to English by Christian Bédard and Keith Turnbull as Four to Four and into Portuguese by Teresa Garcia Fernandez and Jose Antonio Mirand as Quatro para quatro); Joséphine la pas fine et Itoff le toffe (Théâtre de la Marmaille, 1976); Émilie ne sera plus cueillie par l'anémone (Café de la Place des Arts, 1981, translated to English by Linda Gaboriau as Emilie and into German and Spanish, revived in Paris in 2000); Avant la nuit...Offenbach (commissioned by the National Theatre School of Canada, performed later at the National Arts Centre, 1984); L'Enfant Aurore (Théâtre de la Bordée, 1982); Les Guerriers (co-production of Théâtre d'Aujourd'hui and the National Arts Centre, 1989, translated to English by Gaboriau as Warriors and presented at Alberta Theatre Projects, 1990); Héliotropes (Théâtre du Rideau Vert, 1994), Mademoiselle Rouge (Théâtre Am Stram Gram, Geneva, 1989, winner of the Governor General's Award 1989).
Translations include: Shakespeare's The Tempest, Macbeth, and Coriolanus; Lorca's The House of Bernarda Alba; and Orton's What the Butler Saw.
Profile by Gaetan Charlebois
Last updated 2020-04-04