Storey, Raymond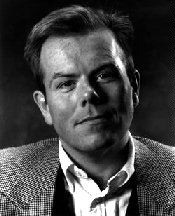 Raymond Storey
Playwright, actor, director, and screenwriter, born in Brampton, Ontario in 1956, and grew up in Orillia. He studied at the National Theatre School of Canada, and became acquainted with the burgeoning Canadian theatre scene while working as an actor in Toronto in the 1970s.
He has been playwright-in-residence for Theatre Network, Factory Theatre and Workshop West Theatre. He also served as associate artistic director for Theatre Network.
He has chaired the Playwrights Guild of Canada and was founding chairman of Alberta Playwrights Network.
His plays include: South of China (Citadel Theatre, 1997, directed by Duncan McIntosh); Adventures in Turning Forty (Theatre Network, 1992, which he also directed); The Last Bus (Theatre Network/25th Street Theatre, 1987, dir. Stephen Heatley), a moving representation of coming to terms with growing up in a small prairie town; Angel of Death (Theatre Network, 1984, dir. Heatley).
He has also collaborated on several musicals with composer John Roby, including The Dreamland (Blyth Festival, 1988, dir. Richard Rose); Country Chorale (Theatre Network 1982, dir. Heatley, with Kathy Lang (aka KD Lang) as Chardeen); and Girls in the Gang (Blyth Festival, 1987, dir. Stephen Heatley), which portrays the lives of the women associated with a gang of bank robbers, through an imaginative combination of humour, pathos, and social comment.
Storey has won several awards notably the Dora Mavor Moore Award twice for Girls in the Gang, and The Glorious Twelfth, Blyth Festival, 1992, the author); and Sterling Award twice for The Saints and Apostles (Buddies in Bad Times, 1990, dir. Edward Roy), and Cheek to Cheek (Nexus Theatre, Edmonton, 1990, dir. John Milton Branton).
The Glorious 12th tracks the destructive impact of political choices on a family and a community in southern Ontario in 1927, as it celebrates the victory of King Billy at the Battle of the Boyne. Their "righteous" values, promulgated through the Orange Order, are radicalized by a visiting member of the Ku Klux Klan, who demonstrates that "politics is everything you say, everything you do" -- including doing nothing. Storey interrogates fundamentalist politics and religion to show how they are constructed: bigotry and prejudice, which may begin in unexamined tradition, can poison whole communities and countries.
His screenplays include episodes for Iron Road (2009), The Guard (2008-09), Wind at My Back (1996-2000), Road to Avonlea (1993-96); and the TV movie, Butterbox Babies (1995). He was writer-producer of the documentary Searching for the Lost Soldiers of Vimy for Breakthrough Entertainment, (dir. Peter Williamson, History Channel, April 2017).
He resides in Toronto with his partner and son.
Profile by Anne Nothof, Athabasca University
Last updated 2018-11-23