Lauzon, Jani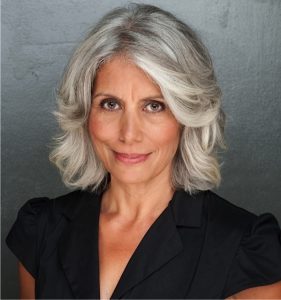 Jani Lauzon
Métis (Cree/Ojibwe/French) actor, director, playwright, singer, puppeteer, and film maker, Jani Lauzon was born in Kimberley, British Columbia September 29, 1959. She lost her mother at an early age, and was raised by foster parents who encouraged her interest in theatre. As a young girl, she was a proficient flutist and singer. Her first training was in mask and physical comedy: at 17, she travelled across the US to study in South Paris, Maine, then to Toronto to study with Yoshi Oida, Patsy Rodenberg, David Smukler, and Richard Pochinko.
In the 1990s, she was a puppeteer on television shows Mr. Dressup, Big Comfy Couch and The Muppet Show.
Jani Lauzon has performed in a wide variety of roles in Ontario theatres, including: Cato in Julius Caesar (Crow's Theatre, dir. Chris Abraham; Paulina in The Winter's Tale (Shakespeare in the Ruff, dir. Sarah Kitz); Charlie in The Orchard after Chekov (Shaw Festival, dir. Ravi Jain; Huumittuq/Panik in The Breathing Hole (Stratford Festival, dir. Reneltta Arluk); Elder in Louis Riel (Canadian Opera Company, dir. Peter Hinton); Neighbour/Servant in Blood Wedding (Modern Times/Aluna Theatre, dir. Soheil Parsa; Haisa in A Side of Dreams (Paper Canoe Projects); Cordelia/Fool in King Lear (National Arts Centre, dir. Peter Hinton); Pelajia in The Rez Sisters (Factory Theatre); Chorus in St. Carmen of the Main (Canadian Stage/NAC, dir. Peter Hinton); Lady Capulet in Romeo and Juliet (Canadian Stage, dir. Vikki Anderson); Yvette in Mother Courage (NAC English Acting Co.); Marc Antony in Death of a Chief (NAC/Native Earth Performing Arts); Tsianina Redfeather in The Only Good Indian (Turtle Gals Performance Ensemble); Branda in The Scrubbing Project (Native Earth/Turtle Gals/Factory); Annie Cook in The Rez Sisters (Theatre Aquarius); White Girl in the premier production of Almighty Voice and His Wife by Daniel David Moses (Great Canadian Theatre Company 1991).
Her directing credits include: Almighty Voice (Soulpepper Theatre Company, 2019); Rope (Shaw Festival, 2019); The Monument by Colleen Wagner (Factory Theatre 2018 -- focused through the lens of missing and murdered Indigenous women); and Alien Creature by Linda Griffiths (Theatre Passe Muraille, 2017).
She has been playwright in residence at Factory Theatre, Cahoots Theatre Projects, Nightswimming Theatre Company, and the Banff Playwrights Colony at the Banff Centre for the Arts.
Jani Lauzon was the Artistic Director/Principal of the Centre for Indigenous Theatre and was Co-Managing Artistic Director and one of the founding members with Monique Mojica and Michelle St. Jean of Turtle Gals Performance Ensemble in 1999. Her company Paper Canoe Projects, formed jointly with her daughter Tara Sky, produced her new work A Side of Dreams to critical acclaim. With The Theatre Centre and Nightswimming she developed Prophecy Fog (2019), "a one woman show that combines storytelling, spirituality, ceremony and some aspects of performance art" (www.ontariopresents.ca). Her play I Call Myself Princess, was co-produced in September 2018 with Cahoots Theatre Projects in association with Native Earth Performing Arts (dir. Marjorie Chan). It portrays the life of Tsianina Redfeather, a Creek/Cherokee mezzo soprano at the turn of the century. With Kaitlyn Riordan, she co-wrote and directed 1939, which premiered at the Studio Theatre, Stratford Festival in September 2022. It examines the process and consequences of a performance of Shakespeare's All's Well That Ends Well by the Indigenous students of a residential school in Northern Ontario, at the instigation of their Welsh teacher to celebrate a visit by King George VI.
Lauzon's two short films "eu·tha·na·sia" and Just One Word have been screened worldwide in film festivals.
She is currently Associate Director of the Acting Program at the National Theatre School of Canada.
She has been nominated seven times for Dora Mavor Moore Awards, most recently in 2020 for director, playwright and performer. In 2021, she was awarded the John Hirsch Director's Award for her significant contribution to Ontario theatre productions.
Lauzon believes that her experience and love for a range of artistic expressions has been mutually enriching: "I think being a musician, singer-songwriter, and vocalist makes me a better actor. I understand rhythm in text. That's why I love Shakespeare so much, because of the rhythm of the language. All of my acting work makes me a better singer, because I understand how to tell a story. All of my puppetry, mask, and mime work has made me a physical actor. So, I love physical comedy as a result of that. But I understand the strength of and power of stillness on the stage, which I also learned through doing that same mime, mask, and puppetry work. The command and knowledge I have of my body has been very helpful for me. I feel that all of these things help each other." (quoted from Robyn Grant-Moran interview in www.intermissionmagazine.ca)
While most of her original creations are rooted in her Métis heritage, her work "also encompasses the navigation of cultural identity, inclusivity, spirituality, the strength of women and mother/daughter relationships. And if there is a place for humour, [she] will find it." (quoted from www.ontariopresents.ca).
Website: www.janilauzon.com
Other source: nightswimmingtheatre.com
Profile by Anne Nothof, Athabasca University.
Last updated 2022-09-21