Brodie, Alan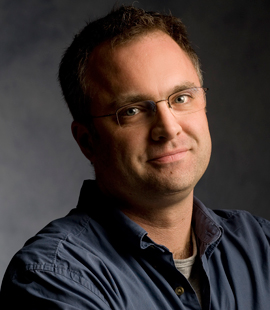 Alan Brodie
Lighting and set designer for theatre, opera and dance, who has worked on many stages across the country. He graduated with a BFA from the University of British Columbia, and is based in Vancouver British Columbia.
He has designed lighting for over 175 productions in the past twenty years, many of which have been for the Shaw Festival: The Doctor's Dilemma (2010); Age of Arousal (2010); Born Yesterday; Sunday in the Park with George; After the Dance; A Little Night Music; Hotel Peccadillo (2007); Summer and Smoke (2007); Too True to Be Good (2006); Design for Living (2006); Ah, Wilderness! (2004); Nothing Sacred (2004); Misalliance; The Coronation Voyage (2003); Widowers' Houses (2003); Detective Story (2003); Hay Fever; Easy Virtue (1999); and The Lady's Not For Burning (1998)
In Canada he has also designed productions for the Arts Club Theatre (His Greatness 2007, The Shoplifters 2020); Belfry Theatre (Mary's Wedding 2002); Theatre Calgary (Beyond Eden, 7 Stories); Vancouver Playhouse (Miss Julie, Frost/Nixon, The Overcoat); Globe Theatre; Stratford Festival (Cyrano de Bergerac, Moby Dick, Oklahoma!); Neptune Theatre; Citadel Theatre; National Arts Centre; Canadian Stage; Soulpepper Theatre Company; and Young People's Theatre (Blue Planet 2004).
Lighting design credits abroad include Plot Point for the Nederlands Dans Theater; and Vigil by Morris Panych for American Conservatory Theater.
He served as assistant lighting designer for the mega-musical Sunset Boulevard and as associate lighting designer for the international tour of The Phantom of the Opera.
In 2005 he began to design sets as well as lighting, including: Solo Collective Theatre (Landscapes of the Dead, 2006); Touchstone Theatre (Little Mercy's First Murder, 2005); and the Belfy Theatre (Stones in His Pockets, 2005).
Alan Brodie has won six Jessie Richardson Awards, and the Bay Area Critics Circle Award. In 2006 he was nominated for the Siminovitch Prize in Theatre.
He has taught at the National Theatre School of Canada, and the University of British Columbia, and is a member of the Associated Designers of Canada.
Website: www.alanbrodie.ca
Last updated 2020-02-27