Fajrajsl, Diana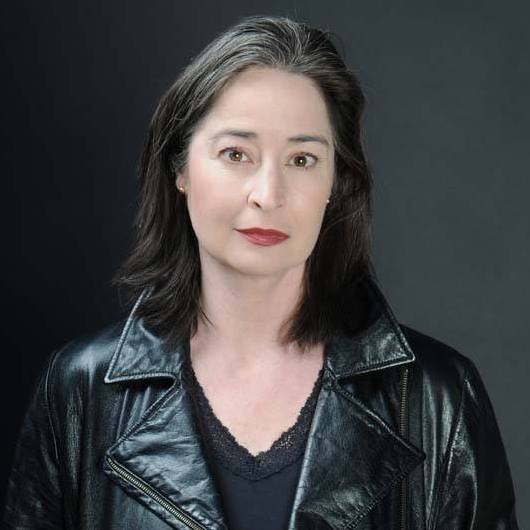 Diana Fajrajsl
Actor/director born in Prince Rupert, British Columbia on October 14, 1968, and a graduate of the National Theatre School of Canada.
Over the past 35 years Diana Fajrajsl has performed in over 120 productions on many of Canada's major stages including the Stratford Festival (Jaquenetta in Love's Labours Lost and Hero in Much Ado About Nothing, 1983); Piggery Theatre; Citadel Theatre; National Arts Centre; Centaur Theatre; Nightwood Theatre (Goodnight Desdemona (Good Morning Juliet), 1990); Magnus Theatre; Neptune Theatre; Prairie Theatre Exchange; Saidye Bronfman Centre; Great Canadian Theatre Company; and Theatre Passe Muraille.
In 1995 she made her directorial début with The Small Play by Simon Sachs for POV in Montreal. In 1999, she directed at Theatre Lac-Brome (Always...Patsy Cline) and appeared in the productions of Joe Orton's Loot and Michel Tremblay's L'Impromptu d'Outremont/The Impromptu of Outremont. In 2000, she appeared in the company's production of Communicating Doors.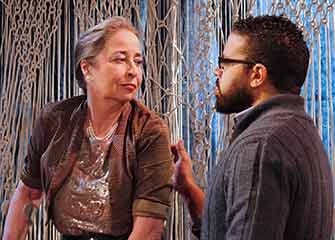 The production photo is from Conversion with Diana Fajrajsl and Mike Payette. Photo courtesy WestmountMag.ca.
More recently, in 2014, Diana Fajrajsl directed Age of Arousal by Linda Griffiths at Gladstone Theatre in Toronto. In 2018, she played the matriarch of a dysfunctional family in Conversion by Alyson Grant at Infinithéâtre (dir. Guy Sprung), and in 2020, she played in a live-stream production of King of Canada by Paul Van Dyck (2020) at Infinithéâtre, during the Covid-19 pandemic.
She currently lives in Montreal.
Last updated 2021-12-09