Schneiderman, Perry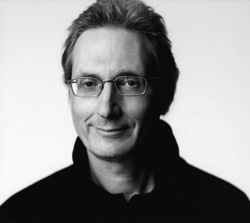 Perry Schneiderman
Theatre educator, director, and translator, who has taught many of Canada's notable performers and playwrights. Perry Schneiderman was born in Montreal Quebec on August 5, 1947, and spent the first twelve years of his life in Trois Rivieres. He studied psychology at McGill, and theatre at the University of Washington and L'Ecole Jacques Lecoq.
He taught mask and directed at the National Theatre School of Canada from 1976 to 2000, and was Artistic Director of the English Section of NTS from 1990-2000. During his time at NTS he initiated the first playwriting and directing programs offered by the school. His students included Eda Holmes, Adam Pettle, and Claudia Dey. Among the many notable NTS acting alumni that he was instrumental in selecting and training are: Sandra Oh, Brooke Johnson, Allan Hawco, Kristen Thomson, Michael Riley, Rick Roberts, Ted Dykstra, Jordan Pettle, Ann-Marie MacDonald, and Hannah Moscovitch. He directed the first NTS production in the newly renovated Monument National theatre in 1992: Moliere's The Miser adapted by Tom Cone. In 2002 he directed Nathalie Choquette in her one woman show La Diva that she performed with Charles Dutoit and the Montreal Symphony Orchestra.
His master classes in mask have been conducted in Shanghai, Cape Town, Moscow, Zagreb and Oxford. Closer to home he has taught and coached for HB Studio (NYC), Cirque du Soleil (Montreal and Las Vegas), the Stratford Festival and the Soulpepper Theatre Company.
At the invitation of Richard Monette and Michael Mawson and subsequently David Latham, Perry taught commedia at the Stratford Festival Conservatory for the first ten years of its existence. During that time he also conducted several mask workshops for the company and coached for Lorraine Pintal's production of Don Juan. In 2012 he was again invited to teach in the Conservatory by Martha Henry.
In collaboration with Louis-Georges Girard, he has translated several English Canadian plays (East of Berlin, Hockey Mom Hockey Dad, Old Love, The Little Years and Sexy Laundry) for eventual production in Quebec. In December 2011, his translation of Norm Foster's Old Love was produced by Compagnie Jean-Duceppe at Place des Arts in Montreal.
His directing credits include many professional and conservatory productions including those at the Piggery Theatre (North Hatley) where he was Artistic Director from 1981-86 and 1990-95, as well as the Centaur Theatre and Saidye Bronfman Centre.
He returned to Montreal in 2007 to direct renown Quebec actor Benoit Briere and an all-star cast in his and Briere`s translation of Lend Me a Tenor that played to critical acclaim for 54 sold out performances at the 650 seat Theatre du Vieux Terrebonne, and was subsequently remounted for a 34 performance tour of the province in the Fall of 2008, including Schneiderman's home town of Trois Rivieres. In November 2010 he adapted and directed a version of Les Fridolinades by Gratien Gelinas for the Theatre Francais de Toronto.
He was Chair of Ryerson Theatre School from 2000-2010. From 2019, he is Associate Professor Emeritus at Ryerson.
Last updated 2021-10-04