Vingoe, Mary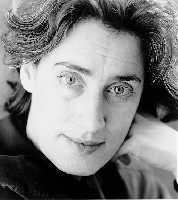 Mary Vingoe
Director, actor, dramaturge, playwright and producer, Mary Vingoe was born in 1955, and grew up in Dartmouth, Nova Scotia. She graduated from Dalhousie University with an honours degree in theatre (1976), and from the Graduate Centre for Study of Drama at the University of Toronto.
In 1979 she co- founded Nightwood Theatre, where she also served as Artistic Director, and contributed to the collective creation of several plays.
She co-founded Ship's Company Theatre in 1984, where she served as co-artistic director.
In 1993 she co-founded the Eastern Front Theatre with fellow artists Wendy Lill and Gay Hauser. Among the works she has directed for the company are the world premieres of Wendy Lill's adaptation of Sheldon Currie's novel The Glace Bay Miner's Museum (which toured nationally) and her adaptation of another novel by Sheldon Currie The Company Store. Under her direction Eastern Front also produced George Elroy Boydís Consecrated Ground, and George Elliott Clarkeís Whylah Falls (co-produced with the National Arts Centre in 2000), as well as Clarke's opera Beatrice Chancy. For Eastern Front, Vingoe has also created the On The Waterfront Festival and, with Gay Hauser, the Kids On The Waterfront Festival of new Canadian theatre.
From 2002 to 2007, she was founding AD of the Magnetic North Theatre Festival, an annual event co-presented by the National Arts Centre, which travels every second year to a different city, presenting a diversity of Canadian plays from across the country, including Burning Vision (Ottawa 2003) and Copper Thunderbird (Ottawa 2007) by Marie Clements; Ernestine Sushwap Gets Her Trout (Edmonton 2004) by Tomson Highway; and The Adventures of Ali & Ali and the aXes of Evil (Edmonton 2004) by Guillermo Verdecchia, Camyar Chai and Marcus Youssef.
In 2010, she founded HomeFirst Theatre with Colleen Wagner to produce theatre of social and/or political importance with an emphasis on plays from Atlantic Canada. It produced It Is Solved By Walking by Catherine Banks in co-production with White Rooster Theatre in St.Johnís Newfoundland in 2014.
Vingoe has also directed at Prairie Theatre Exchange, Banff Centre for the Arts, Alberta Theatre Projects, Neptune Theatre, Playwrights' Workshop, and Mulgrave Road Theatre.
She has authored several plays, including: The Company Store (1999), Herring Gull's Egg, Holy Ghosters, Hooligans, Living Curiosities: A Story of Anna Swan (1993). In 2013, her play Refuge premiered at Eastern Front and HomeFirst theatres in Halifax. It addresses the thorny complexity of the Canadian refugee system, and the difficult choice between humanitarianism and security. Refuge was a finalist for the Lieutenant Governor's Masterworks Awards and nominated for best new play at the Merritt Awards. It was produced at Nightwood Theatre in Toronto in April 2016 (dir. Kelly Thornton. Refuge was published by Scirocco Press, and was a finalist for the Nova Scotia Masterworks Award and was short-listed for the 2016 Governor Generalís Award for Drama. Her play, Some Blow Flutes premiered at the Busstop theatre in October 2018, and was nominated for best new play at the 2019 Merritt Awards.
Vingoe's work as writer and adapter has also been performed on CBC radio.
She believes that the regional and cultural diversity of Canada must be expressed through its theatre: "Cultural cross-pollination is vital. It's not just about representation. Representation on its own is dead; it's like a museum. If it doesn't lead to cross-pollination on some level, why do it? It's not about seeing things on a shelf. It's not about, 'Oh, there's an Indian one, there's a black one.' It's not about that. It's about what happens when they're brought together, when they begin to inform one another" (Myrna Wyatt Selkirk, "Cultural Diversity and the Magnetic North Theatre Festival," alt.theatre 5.1 [Feb 2007], p. 14).
In December 2010, Vingoe was named an Officer of the Order of Canada for her contributions to Canadian theatre and culture.
She is married to composer Paul Cam, and has two daughters, Katharine and Laura.
Profile by Anne Nothof, Athabasca University
Last updated 2022-02-19