Findley, Timothy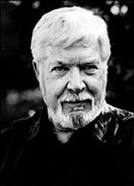 Timothy Findley
Actor/playwright/novelist, born in Toronto, Ontario, October 30, 1930; died in Cotignac, France, June 21, 2002. He referred to himself as "Tiff", from his full name, Timothy Irving Frederick Findley.
He was raised in the privileged neighbourhood of Rosedale in a family of "failed men," as he once said in interview: one brother died in childhood, another was an alcoholic; his father, too, was an abusive alcoholic, and Findley himself was an admitted alcoholic.
Increasingly tormented by the necessity of concealing his homosexuality when it was illegal, he left school before completing grade ten, and briefly worked in his family's Massey-Harris foundry, while studying ballet, then joining an amateur company, the Earl Grey Players. In 1950, he studied acting at the Sterndale Bennett School, and acted with the International Players with Charmion King. Under the direction of William Hutt, he played Phelim, an inebriated and elderly Irishman, in At My Heart's Core by Robertson Davies for the 1951-52 summer season in Kingston.
In 1953, Findley joined the original ensemble of the Stratford Festival. Here, he met Alec Guinness who urged him to go to England to study. He lived at the Guinness home, and attended the Central School of Speech and Drama, London, meeting many of Britain's great stage actors, such as John Gielgud. He was part of the first cast, at the Edinburgh Festival, of Thornton Wilder's The Matchmaker, and toured with the Tennent Company. He also played Osric in Peter Brook's production of Hamlet (starring Paul Scofield).
He returned to Canada in 1956 to escape National Service, and found work in summer theatre with the Straw Hat Players.
Findley married actor Janet Reid in 1959, but the marriage was annulled a year later, resulting in a nervous breakdown. In 1962, he happily met writer Bill Whitehead with whom he lived at Stone Orchard, a farm near Cannington, north of Toronto until 1997, when he and Whitehead moved to Stratford. The name alludes to Anton Chekhov's play, The Cherry Orchard, and it was soon populating with a menagerie of animals.
In 1962, he performed in The Rivals, One Way Pendulum, and The Balcony for the Central Library Theatre (produced by Marigold Charlesworth and Jean Roberts); and in For Love or Money and The Glass Menagerie at the Red Barn Theatre. He then decided to write full-time, and leave a desultory acting career that paid very little.
During the 1970s, Findley wrote scripts for the CBC drama series, The White Oaks of Jalna, based on the novels by Mazo de la Roche, and The National Dream based on Pierre Berton's history of the railway. His eleven novels delve into fraught personal, historical, moral, social, and environmental issues. These include The Last of the Crazy People (1967), The Butterfly Plague (1969), the Governor General's Award-winning The Wars (1977), Famous Last Words (1981), Not Wanted on the Voyage (1984), Headhunter (1993), The Piano Man's Daughter (1995), You Went Away (1996), and Pilgrim (1999). His last novel, Spadework (2001), is a satiric murder-mystery set in Stratford, which alludes to the theatre people with whom he had worked and socialized. The villain is a predatory theatre director who exacts sexual favours from his leading man in exchange for major roles.
Findley's first produced stage play, Can You See Me Yet? was written while he was playwright-in-residence at the National Arts Centre, and opened March 1, 1976 (dir. Marigold Charlesworth). It is set in an asylum in 1938, where the protagonist, significantly named "Cassandra," struggles with her traumatic family memories and her lost Christian faith, while experiencing nightmare visions of the future, ignored by everyone. Cassandra was played by Frances Hyland.
In 1979, John A. Himself! opened at the Grand Theatre, London, with William Hutt as Sir John A. Macdonald.
The Stillborn Lover premiered at the Grand Theatre, London in 1993. It is based on the police interrogation of a Canadian diplomat in the 1970s, accused of being a communist spy, who concealed his homosexuality in order to advance his political career. The production included actors William Hutt as Harry Raymond, the ambassador to Russia, Martha Henry as his ailing wife, Kate Trotter as their lawyer/daughter, and Patricia Collins. It was subsequently produced at the National Arts Centre, and at the Stratford Festival in 1996 with many of the same cast. It played at Theatre Passe Muraille in 1995, with David Fox as Harry Raymond. The Stillborn Lover won a Chalmers Award in 1996.
Elizabeth Rex (written in collaboration with Paul Thompson) also premiered at the Stratford Festival in 2000, and won a Governor General's Award the same year. The production was directed by Martha Henry), with Diane D'Aquila as Elizabeth, Brent Carver as Ned, and Peter Hutt as Will Shakespeare. This production was adapted for film in 2003. In 2006, a French translation, Elizabeth, roi d'Angleterre opened at Théâtre du Nouveau Monde in Montreal, translated by René-Daniel Dubois. Bard on the Beach mounted the play in 2013. In this imagined history, Queen Elizabeth I meets with the actors of the Chamberlain's men, following a performance of Much Ado About Nothing that she had ordered as a diversion the evening before the execution of her lover, the Earl of Essex, whom she has suspected of treason. Among the players is Ned, who acts women's roles; he is mourning his lover, from whom he has contracted syphilis. Will Shakespeare observes and takes notes for future plays. Elizabeth Rex examines the gender roles that individuals are compelled to play, often against their inclinations.
The Trials of Ezra Pound (Stratford 2001) was adapted from the CBC 1990 radio play. Findley created some of the dialogue from the transcripts of Pound's pro-Fascist, anti-Semitic broadcasts during WWII. For him, Pound was another example of the "Heart of Darkness" within everyone, but also a great poet. Set in an American mental hospital and a court room, it investigates whether he was insane, and therefore not guilty of treason. The production was directed by Dennis Garnhum, with a cast of fourteen, including David Fox as Ezra Pound, Ric Reid as a psychiatrist, David Storch as the prosecuting attorney, Jerry Franken as a witness, and David Francis as the poet, William Carlos Williams.
The autobiographical one-act play, Shadows opened at the new Studio Theatre in Stratford in 2002, two months after Findley's death. Six playwrights meet at the home of a director (played by Brent Carver) to watch a lunar eclipse, and each must tell a story that may or may not be true, and that could form the basis for a new play. These stories expose the ambition, betrayals, and jealousy of life in the theatre.
Several of Findley's novels have been adapted to film, television and the stage. The theatre adaptation of Not Wanted on the Voyage was performed at the National Theatre School of Canada and by Necessary Angel in 1992 (directed by Richard Rose). The Wars was adapted and directed by Dennis Garnhum for Theatre Calgary in 2007. It was co-produced by the National Film Board in 1983 (dir. Robin Phillips), with a cast including William Hutt, Martha Henry, and Brent Carver.
The strongest characters in his novels and plays are typically women; his male characters are often defeated by weaknesses they do not acknowledge -- their reliance on violence, for example. Most of his works explore the ambiguity of telling truths and lies -- the importance of integrity, and its impossibility.
Timothy Findley received an honorary degree from Trent University in 1982. He was inducted into the Order of Canada in 1986. In 1998 he received the Banff Centre for the Arts National Award.
His memoir, From Stone Orchard was published in 1998.
Sources: Sherrill Grace. Tiff: A Life of Timothy Findley. Waterloo: Wilfred Laurier University Press, 2020.
"Obituary: Timothy Findley, 71", Canadian Press, June 21, 2002
"Canada Mourns Timothy Findley", CBC News web site.
Viewing: Life and Times: Timothy Findley, CBC, 1999, directed by Diane Ngui-Yen
Profile by Gaetan Charlebois and Anne Nothof.
Last updated 2020-11-20