Maraden, Marti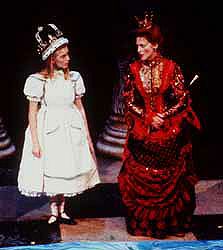 Actor/director born in El Centro, California, June 22, 1945, who has made substantial creative contributions to the Stratford Festival for three decades.
She came to Canada in 1968 with then-husband actor Frank Maraden to avoid the draft. They settled in Vancouver but during cross-country auditions for Stratford both she and her husband were accepted into the company. In the 1970s she became one of the company's great ingenues; her beautiful voice, elegance and loveliness were evident in Love's Labour's Lost (Katherine), The Tempest (Miranda), Hamlet (Ophelia), and the magnificent John Hirsch production of Three Sisters (Irena opposite Martha Henry's Olga and Maggie Smith's Masha).
After playing Reagan opposite Peter Ustinov in King Lear, she left Stratford to work in New York but was soon encouraged by actor Nicholas Pennell to also teach. From teaching she began to co-direct works (for Actors Equity showcases, among others) and then in fully professional venues, notably the Shaw Festival for seven seasons, where she also performed: Roxanne opposite Heath Lamberts in Cyrano de Bergerac (1982-83), Cleopatra in Caesar and Cleopatra (1983), Ellie Dunn in Heartbreak House (1985), and Wendy in Peter Pan (1988).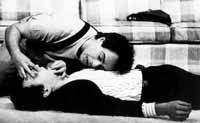 After returning to Stratford, she directed Love's Labour's Lost, Two Gentlemen of Verona, Macbeth, The Merchant of Venice, Alice Through The Looking Glass, Les Belles-soeurs and A Man For All Seasons among others. In 2008, she had a brief tenure at Stratford as co-artistic director with Des McAnuff and Don Shipley. She directed The Trojan Women and All's Well That Ends Well in 2008 and The Winter's Tale in 2009.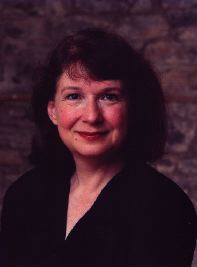 Marti Maraden (photo: Gordon King)
Marti Maraden has directed in theatres across Canada, including Theatre New Brunswick and Manitoba Theatre Centre. She directed the world premiere of Elliott Hayes' Homeward Bound as well as his Hard Hearts (Canadian Stage, 1996). She also directed the John Guare comedy of manners, Six Degrees of Separation in 1995 at Canadian Stage.
In 1997, after a period of review for the company, Maraden was appointed artistic director of the National Arts Centre English theatre (where she had previously directed, notably Carol Shields' Thirteen Hands). Among the works she has directed for the NAC is Oscar Wilde's An Ideal Husband (1998), Michael O'Brien's adaptation of Dickens' Hard Times (May, 2000) and All's Well That Ends Well (May, 2001). She was AD of the NAC until 2016. The Magnetic North Theatre Festival, which hosts productions from across the country, was initiated under her tenure.
In April, 1999, she directed the Saidye Bronfman Centre production of Arther Miller's The Price. More recently, she directed The 39 Steps at the Globe Theatre (2012); and Rexy by Allan Stratton for Theatre Neptune (2015). More recently, she has directed productions for Drayton Entertainment Company, and Love's Labor's Lost for Chicago Shakespeare Theater (2017).
Profile by Gaetan Charlebois. Additional information provided by Lindy Cooksey and Alvina Ruprecht.
Last updated 2021-04-14