Cyr, René Richard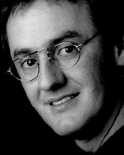 René Richard Cyr
Actor/director/writer based in Montreal, Quebec born in 1958.
René Richard Cyr is one of a small number of Quebec directors (ie: André Brassard, Martine Beaulne, Alice Ronfard), who have a heightened aesthetic sense that is appreciated by both critics and audiences.
A graduate of the National Theatre School of Canada (1980) he began, almost immediately, to act even as he was staging other productions. He is well known for his performances in difficult works like Les Feluettes/The Lilies (by Michel Marc Bouchard, directed by Brassard) and an astonishingly brave performance in the title role of Hosanna (by Michel Tremblay, directed by Lorraine Pintal). He has also promoted Quebec dramaturgy by directing revivals of the works of Tremblay to great success (En pièces détachées and Bonjour, là, bonjour both at the Théâtre du Nouveau Monde). In 2014, his musical adaptation of Les Belles Soeurs opened at the Segal Centre for Performing Arts. He has also directed works by Marcel Dubé (Un simple soldat), and a revival at the Théâtre de Quat'Sous of Aurore, l'enfant martyre.
He is co-founder of the Théâtre Petit à Petit which produced Feluettes and Serge Boucher's brilliant Motel Hélène (which Cyr directed).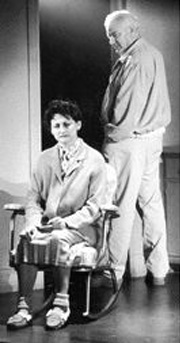 No stranger to the foreign repertory. He has directed the Weill/Brecht work L'opéra de quat'sous/Threepenny Opera, Tennessee Williams' Ménagerie de verre/Glass Menagerie, Frank Wedekind's L'Éveille de printemps/Spring Awakening.
In 1998 he helmed Moisès Kaufman's Grossière Indécence for Théâtre du Rideau Vert. He followed this up at the TNM with Beaumarchais's Le Barbier de Seville (March, 1999).
From 1998 to 2004, he was artistic director of Théâtre d'Aujourd'hui. There he directed the premieres of Serge Boucher's 24 poses (November, 1999) and, in January, 2001, Daniel Danis's Le Langue-à-langue des chiens de roche among others.
Cyr has acted extensively on television notably in the TV versions of Hosanna and Claude Gauvreau's La charge de l'orignal épormyable.
René Richard Cyr: L'entremetteur en scène, a biography by André Ducharme, with contributions from many of the theatre practitioners Cyr worked with, was published by Leméac Éditeur in 2020.
Profile by Gaetan Charlebois.
Last updated 2020-11-18